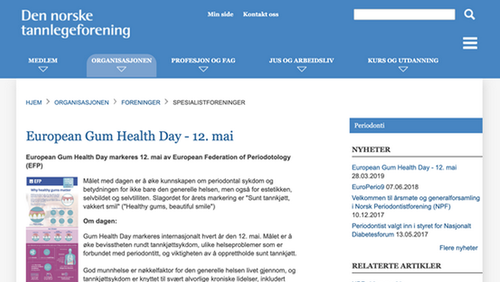 The Norwegian Society of Periodontology adopted a two-stage approach to Gum Health Day 2019.
First, it promoted the awareness day at the National Diabetes Forum (April 2-4), during lectures on diabetes and periodontal health.
Then it worked with the Norwegian Dental Association (NTF), which placed the Gum Health Day materials provided by the EFP on its website.
The materials used included infographics and videos as well as the Gum Health Day 2019 logo.