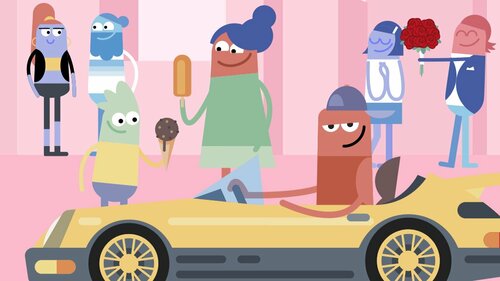 The focus of Gum Health Day 2021 will be a series of short animated videos that use humour to highlight various oral-health problems and encourage people to visit their dentist.
The videos have been produced by the EFP to be used by its affiliated national societies of periodontology in their individual campaigns for Gum Health Day on May 12.
The four 30-second videos have a common message, "Gum diseases are preventable", and a simple call to action "Visit your dentist". Each one focuses on a different factor that can be a sign of gum disease or can play a role in provoking it: bad breath, wobbly teeth, sensitive teeth, and smoking.
They have been made as humorous cartoons with no spoken words, which makes producing versions in different languages much easier as it is only the final frames with the messages that need to be translated. Each national society will be able to add its own logo and details to the videos.
"We wanted to keep it as simple as possible and not overload people," said Gum Health Day 2020 co-ordinator Henrik Dommisch (Germany), who emphasised that the target audience of Gum Health Day "is the population and not the profession – we want to reach everyone who may not be aware of gum disease."
It was decided not to create detailed infographics with lots of information but to adopt an approach designed to encourage people to receive and retain the key messages. "Most of the things that are kept in mind are things that are combined or connected with emotions, whether sad emotions or happy emotions," explained Prof Dommisch, professor and chair of the department of periodontology, oral medicine, and oral surgery at Charité–Universitätsmedizin Berlin in Germany.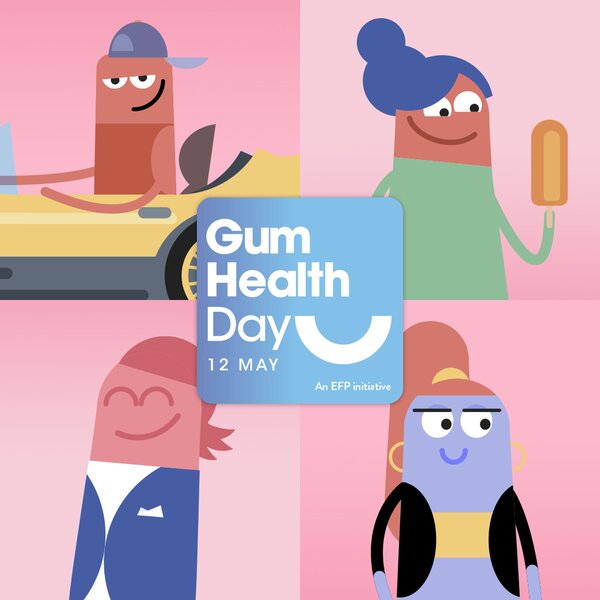 "Although periodontitis is not something to smile about – it does not look very nice and you may have bad breath – we decided to make something that is connected to good emotions, something funny. We want to make people smile, rather than say 'Hey, you have to go to the dentist as you may have gum disease.' The message is that oral health has an impact on our quality of life and gum diseases are preventable – that's a very positive statement."
Designed for sharing
The videos are designed for sharing via social media and instant messaging to encourage maximum reach. They also include links to the Oral Health and Gum Hub, the area for patients on the EFP website.
"Patients can visit the website and read and inform themselves," noted Dommisch. "These movies are the hints, the direction to the websites of the EFP and the national socieites that share these movies, where they can get all the information that they want at their own pace."
The animations have been made so that they connect seamlessly with the same background and characters, so they can be combined into a two-minute movie.
The movies will be ready to be sent to the national societies around the end of January. As ever, the national societies will be able to complement the EFP-provided material with their own resources – DG Paro in Germany, for instance, is working on producing a booklet for dental waiting rooms.