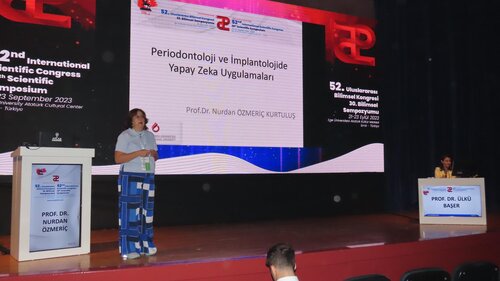 The 52nd International Scientific Congress and 30th Scientific Symposium of the Turkish Society of Periodontology, held from 21 to 23 September 2023 at the İzmir Atatürk Cultural Centre, was a remarkable event that showcased the dedication and commitment of dental professionals to advancing the field of dentistry. Chaired by Professor Nurcan Buduneli, the congress exceeded all expectations.
« As the chair of this year's congress, I can say it truly exceeded expectations thanks to the dedication and commitment of faculty, delegates, and sponsors. Our speakers, both renowned experts and rising stars, brought a wealth of knowledge and innovation to our congress," said Prof. Buduneli. "The captivating presentations and insightful discussions illuminated the latest developments and trends in dental science and practice. The enthusiasm of our faculty and willingness to share their expertise undoubtedly inspired all of us in attendance. Above all friendships were forged, knowledge was shared, and new ideas were born, and I would like to express my gratitude to everyone involved."
The congress boasted an impressive line-up of distinguished speakers. One of the highlights of the event was the presentation by Prof. Tord Berglundh, who discussed diagnostic tools for peri-implantitis and various treatment methods. Prof. Luigi Nibali emphasised the importance of a minimally invasive approach in both non-surgical and surgical treatment of intrabony periodontal defects, while Prof. Henrik Dommisch delved into resective surgical interventions in severe cases of periodontitis, and Prof. Binnaz Leblebicioğlu shed light on wound healing in periodontal and peri-implant wounds, emphasising the relevant mechanisms in host response and homeostasis.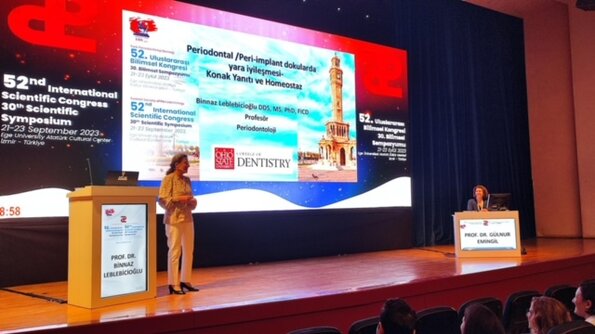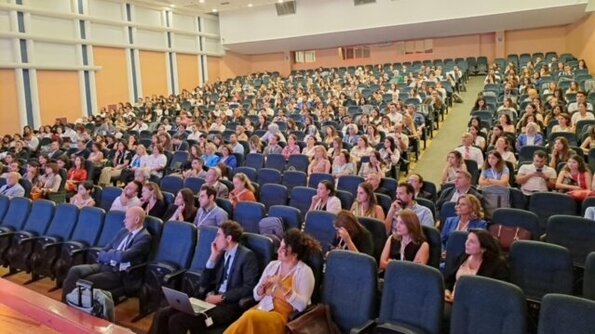 Additionally, Prof. Frank Schwarz discussed soft tissue grafting and its implications for the health of peri-implant tissues and Prof. Bruno Loos emphasised the importance of baseline and follow-up probing depths in periodontal treatment endpoints. On a current topic, Prof. Nurdan Özmeriç explored the exciting potential benefits of artificial intelligence in periodontal and peri-implant therapies.
Participants also had the opportunity to witness two live surgeries, providing invaluable hands-on experiences. The social programme was equally impressive, with participants enjoying a delightful cruise in İzmir Bay, allowing attendees to savour local dishes while enjoying the breathtaking scenery.
The Turkish Society of Periodontology congress witnessed a record number of participants and sponsorships this year, underscoring the growing importance of periodontology in the Turkish dental community.