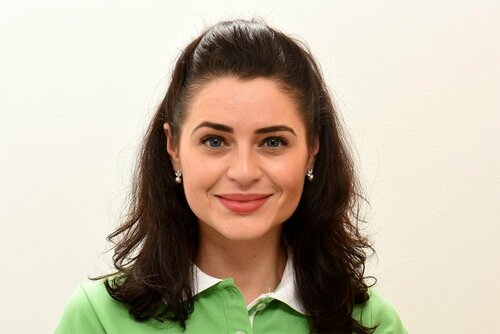 The questions of how to manage soft-tissue recession around implants and when to use resective surgical approaches will be tackled at the EFP's Perio Master Clinic 2017 – Peri-implantitis: from aetiology to treatment, which takes place in Malta on March 3 and 4
The session Soft-tissue recession at implants will be moderated by Mariano Sanz, chair of the EFP's workshop committee. After Giovanni Zucchelli (professor of periodontology, Bologna University, Italy) has addressed the topic of how to handle soft-tissue recessions in the aesthetic zone, Jean-Louis Giovannoli will offer a step-by-step guide to approaching the combination of dehiscence defects and peri-implantitis.
"The nature of the attachment around implants may influence marginal stability," explains Dr Giovannoli, a Paris-based periodontal specialist and one of the founders of the EFP. "Ideally, to prevent recessions, this attachment should include the presence of keratinized mucosa attached to underlying bone.
"Soft-tissue defects like an absence of keratinized mucosa, a lack of depth of vestibule with traction from the frenulum, and mobility of the soft-tissue margin are considered to be local risk factors for developing a peri-implant infection."
Dr Giovanolli, who wrote the textbook Peri-implantitis (Quintessence Publishing Company, 2012) with Stefan Renvert (scientific chair of Perio Master Clinic 2017), argues that in cases where peri-implantitis is combined with a soft-tissue defect associated with bone dehiscence, "a conservative approach should include a non-surgical phase to control the infection and a surgical phase to recreate maintainable conditions."
He says that the aim of surgery is to reduce pocket depth and to obtain thick keratinised "attached" mucosa around the implants. In his view, the best way to increase attachment in order to reduce pocket depth is to repair the buccal bone through bone regeneration, while the most common way to manage soft tissues to increase the height of keratinised mucosa is the free gingival graft technique.
Dr Giovannoli says that his presentation will demonstrate that it is possible to get good clinical results with these techniques but warns that "we still need more research to demonstrate the predictability of this approach."
Resective surgical approaches
In the session Resective surgical approaches – when are they an option? – moderated by Frank Schwartz (professor of oral medicine and peri-implant infections at Heinrich Heine University in Düsseldorf, Germany) – the focus will be on pocket reduction in areas with fewer aesthetic demands and on surgery that makes teeth and gums more cleansable, together with the question of whether the modification of implant surfaces is the "therapy of choice".
The use of resective surgery to reduce probing depth and increase cleansibility will be addressed by Joerg Meyle, EFP treasurer and professor and chair of the department of periodontology at the University of Giessen in Germany.
Ausra Ramanauskaite will give a presentation on the surface modification of implants, a technique also known as implantoplasty.
"The main goal of resective peri-implantitis therapy is to resolve the infection in the surrounding tissues," says Dr Ramanauskaite, of the Lithuanian University of Health Sciences, Kaunas, Lithuania.
"This treatment concept involves the reduction or elimination of pathological peri-implant pockets, the apical positioning of a mucosal flap, or bone recontouring, with or without implant surface modification."
Implantoplast seeks to smoothen the supracrestally or transmucosally exposed rough implant surface and remove the outer infected implant layer. In this way, the surface is less plaque-retentive and becomes easier for patients to reach when they perform their daily oral-hygiene routine.
Clinical data show that resective peri-implantitis therapy combined with implantoplasty offers superior clinical and radiographical treatment outcomes in terms of disease resolution and maintenance when compared to resective surgery alone.
"Surgical resective therapy is a suitable treatment option in areas exhibiting low regenerative properties, such as wide horizontal and supracrestal defects," says Dr Ramanauskaite. "While this treatment approach is always associated with mucosal recession, its application should be restricted to non-aesthetic areas."
She adds that as most peri-implantitis cases contain a combination of defects, "it is rational to use a combined treatment approach."
The approach she will outline in Malta involves resective therapy, applied to the supracrestal defect compartment, and the regeneration of intrabony defects. "As a result, one can expect to restore the lost bone and minimise postoperative soft-tissue recession," she explains. "Combined surgery is a treatment of choice in aesthetic areas, where the maintenance of the soft-tissue height is critical."
A few places left
These presentations are part of an attractive and comprehensive scientific programme at Perio Master Clinic 2017, put together by Prof Renvert.

There are just a few places available at this prestigious event which brings together many of Europe's experts in the field of peri-implantitis to share the latest scientific knowledge and innovations in clinical practice. Registrations can be made and accommodation booked via the EFP website.
"Since implants became a major part of our practices, the incidence of peri-implant diseases is also on the rise," notes Korkud Demirel, chair of the organising committee. "In this unique setting, you will have the chance to listen to and discuss with world-renowned master clinicians on the diagnosis, prevention, and treatment of peri-implant diseases."
See also: Perio Master Clinic 2017 will explore techniques for regenerating peri-implantitis defects.