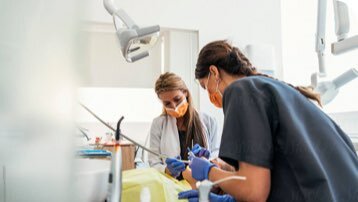 The Hungarian Society of Periodontology held its 10th annual Paroimplant conference with national and international speakers addressing topics in periodontology and implant dentistry.
Organised by the Hungarian Society of Periodontology in co-operation with the Hungarian Society of Implant Dentistry, the 10th edition of Paroimplant took place at Semmelweis University Faculty of Dentistry in Budapest from November 21 to 23 last year.
Lectures covered the treatment of peri-implantitis and novel techniques in mucogingival surgery and bone augmentation. There was also a special focus on the long-term stability of implant therapy in periodontal patients.
Speakers included Myron Nevins, Lars-Åke Johansson, Tidu Mankoo, Daniel Rothamel, Ashok Sethi, Andreas Stavropoulos, and Gabor Tepper. They were joined by Péter Windisch, Attila Horváth, and Bálint Molnár from the Budapest university's periodontology department.
As well as the lectures, there were two hands-on workshops, which covered the management of peri-implantitis and stabilization techniques for grafting procedures of hard- and soft-tissue augmentation.
The conference also included an additional programme for participants: a workshop given by Tidu Mankoo under the title "Implant and predictable long-term aesthetics: from single teeth to complex aesthetic and restorative dilemmas, the surgical and prosthetic keys to success."
To make the programme more practice-oriented, organisers integrated blocks of short surgical videos that were shown between the lectures. One of the congress's sponsors used the event to present its new implant design for immediate implant placement.
The Hungarian Society of Periodontology said that feedback from participants had been positive, saying that the event was valuable and had provided up-to-date knowledge.