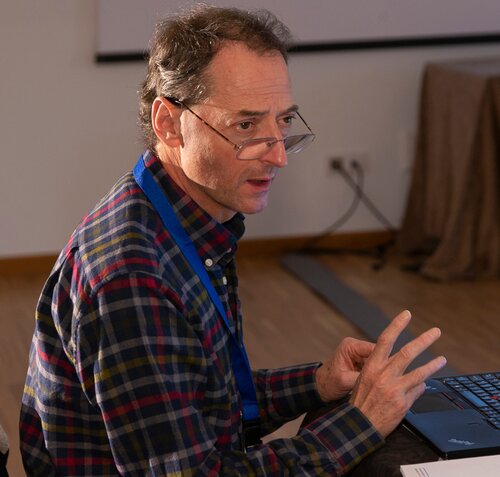 Former EFP secretary general Iain Chapple was appointed a Member of the Order of the British Empire (MBE) in the UK's New Year Honours 2022, which acknowledge people who have made achievements in public life.
Prof Chapple, professor of periodontology at the University of Birmingham, was awarded his MBE for "services to Oral and Dental Health".
"It is a huge honour for me, but like all these things the award should go to the fantastic people in the teams I have been so privileged to work with: the British Society of Periodontology (BSP), the EFP, the International Association for Dental Research (IADR), my team in Birmingham, certain charities, and – of course – my incredible family and friends," said Prof Chapple.
"No one individual deserves the plaudits – it is about teamwork," he added. "So, above all, I am thrilled that this award recognises the importance of periodontology as a discipline and periodontal health. I must admit, the messages from colleagues, friends, students past and present and even patients has been overwhelming – and that means more than anything to me".
Iain Chapple is professor of periodontology and head of research at the Institute of Clinical Sciences, College of Medical and Dental Sciences at the University of Birmingham. He is also a consultant in restorative dentistry at Birmingham Community Healthcare Foundation NHS Trust.
He was EFP secretary general from 2016 to 2019, having previously been the federation's treasurer (2007-2013) and chair of the scientific affairs committee (2014-2016). He is a former scientific editor of the British Dental Journal, former associate editor of the Journal of Periodontal Research, and a former associate editor of the EFP's Journal of Clinical Periodontology and currently a member of its editorial board.
In 2011 he received the Tomes Medal from the Royal College of Surgeons of England and in 2018, the Distinguished Scientist Award for Research in Periodontal Disease from the IADR.