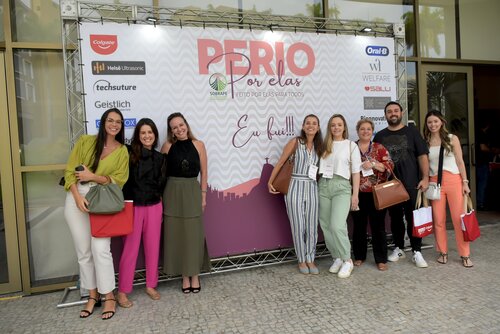 A unique event was organised by women periodontists of the Brazilian Society of Periodontology (SOBRAPE) on 10 and 11 March 2023 in Rio de Janeiro. The Perio por elas,*para todos (Perio by 'them,' for everyone) congress was conceived by a group of SOBRAPE teachers in 2020 during the COVID-19 pandemic.
The purpose of the congress was to present what is most current in periodontology through female voices. Professors of national and international renown spoke at this event that was thought out in the smallest details to be a reference for learning and scientific news in periodontics. Although speakers were women, the event was open to everyone.
Over two days, 320 delegates attended lectures and hands-on workshops lead by 25 speakers.
Among the topics discussed were:
Epigenetics and its relationship with chronic diseases, among them, periodontal diseases
Immunomodulators in the treatment of periodontitis
How to choose the best root coverage technique
Surgical treatment of peri-implantitis
Peri-implant sequelae: what now?
Gummy smile: diagnosis and different types of treatment
Prof Alexandra Dias, coordinator of Perio por elas congress, said: "For me, this congress was unique because we could finally give the floor to some wonderful and competent professionals who are not always given a space. I've always seen more men speaking in dentistry congresses. Leadership positions within universities and companies are also mainly occupied by men, even though dentistry today is predominantly female, at least here in Brazil. Since 2019 I've been wanting to draw attention to the fact that we have many capable women who are fully dedicated to dentistry, whether in science or in clinical practice, but opportunities remain scarce for them."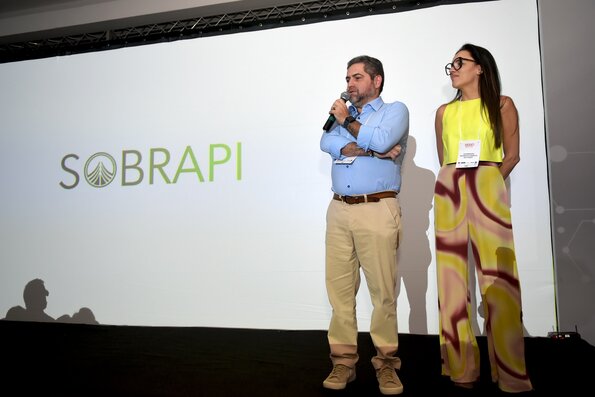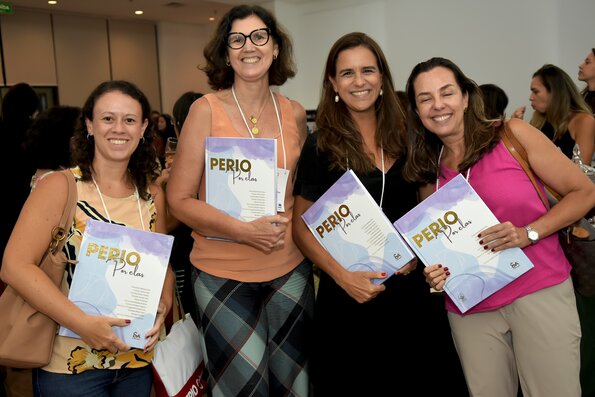 The president of SOBRAPE Prof Sergio Kahn commented: "During the pandemic our society produced a series of online lectures. Alexandra organised successful Perio por elas live-sessions back then. When she came back with the idea of a full meeting I thought: 'let's do this!' Since periodontology in Brazil is increasingly a female profession it seemed right to give the floor to women, to raise awareness of the lack of representation in some instances. Also, different formats and topics are important to attract new members to the society and educational events. The top quality Perio por elas programme covered the latest science in all areas of periodontology, and resulted in a book including every presentation."
Asked whether there will be another version of Perio por elas … para todos, Kahn said the Brazilian Society of Periodontology has a busy schedule of events coming up and this is being discussed. "Things are changing fast in Brazil and elsewhere. Congresses should reflect the best of the profession, regardless of gender, and obviously women should be well represented. If we have a new version of Perio por elas we will make efforts to communicate that the meeting is led by women, but open to everyone! We hope to have more male delegates next time."
Dias confirms: "I sincerely hope that events like Perio por Elas, creating awareness with women-only lecturers, will be unnecessary in the future. I trust that women in the short term will occupy the space they deserve, inside and outside the dentistry profession."
ENDS
* Elas is a feminine plural subject pronoun and therefore refers to group of females, there is no translation in English.