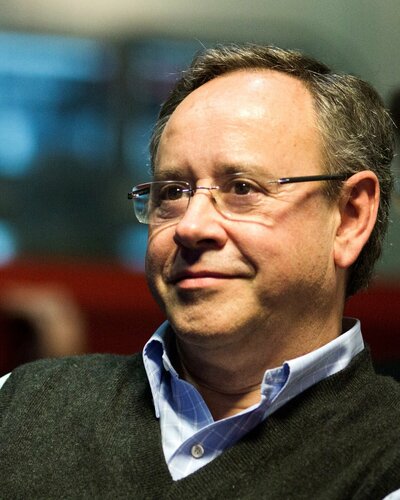 In considering women's oral health during pregnancy it is important to focus on the hormonal changes that women experience and how these might affect the periodontal tissues and increase the body's propensity to inflammation, says Mariano Sanz, professor and chair of periodontology at the University Complutense of Madrid (Spain).
These changes mean that there may be a greater propensity to develop gingivitis and, where a woman already has periodontitis, pregnancy may often lead to a worsening of the disease.
"So, we need to discuss the periods during pregnancy where these changes are most evident, and then consider in which periods during pregnancy we can intervene to prevent or treat these conditions," he says.
In terms of education and prevention, it is "very important to let women know what changes they can expect during pregnancy and how these inflammatory conditions may worsen during pregnancy."
Prof Sanz, chair of the EFP's Workshop committee, emphasises the importance of gingivitis – gingival inflammation – during pregnancy and the effect of hormonal changes in patients who already had periodontitis when they became pregnant.
In considering preventive and therapeutic interventions, the question of timing needs to be considered carefully: "We need to understand what occurs if we do preventive interventions or therapeutic interventions in the first trimester of pregnancy – will this have any negative impact on the foetus?
"What is the impact of these interventions? Should we wait until later in pregnancy to begin our interventions? Can we wait until the second trimester or even the third trimester? Can we start our interventions if a woman is close to delivery?"
He adds that other questions that need to be considered include:
Can we perform local anaesthetic on a patient who is pregnant?
Should we prescribe antibiotics or antimicrobial agents when a patient is pregnant? What might be the effect on the foetus?
Do preventative and therapeutic interventions need to be modified when they are applied during pregnancy?
All these questions are addressed by the guidelines of the Oral Health and Pregnancy Project that have been drawn up by the European Federation of Periodontology.
"We have produced recommendations not only for oral-health professionals but also for other health professionals – such as midwives, gynaecologists, and general physicians," he notes. "We have also produced guidelines and recommendations for women, so that they have very clear information on the risks and the benefits of oral-health preventive and therapeutic measures during pregnancy."
Highlighting the benefits, Sanz criticises the view that women should wait until they have given birth and then go to the dentist for oral-health treatment. "I think this is absolutely wrong – women should go to the dentist for diagnosis and for preventive and therapeutic interventions in case they are needed during pregnancy – and they should go as soon as possible."
That said, dentists and dental hygienists need to be able to provide the appropriate advice and let the patients know whether interventions should be carried out immediately or later.
"Women's oral health during pregnancy is very important, not only for its possible impact on delivery – and thus the possibility of preventing complications – but also for the oral health of pregnant women themselves," he concludes. "This is the key message we would like to give both to health professionals and to women themselves."