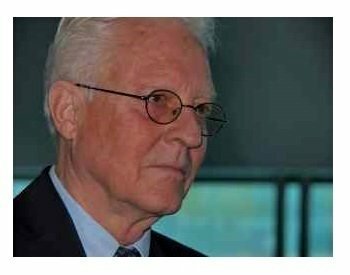 Jan Lindhe, one of the leading figures of contemporary periodontology, will give a keynote lecture on Saturday, June 6 in what is sure to be one of the highlights of EuroPerio8.
Professor Lindhe, from Sweden, will talk about the bone of the alveolar process and the edentulous ridge in a speech that precedes the London congress's final session, which celebrates 25 years of European periodontology.
His lecture (11am to 12 noon) will follow the session on critical factors in bone regenerative therapies in the anterior maxilla, which begins at 9am. The speakers in this session are: Christer Dahlin (Sweden), who will discuss the state of the art in bone regeneration; Istvan Urban (Hungary), who will talk about the use of grafts; and Zvi Schwartz (Israel), whose topic is the use of biologicals and growth factors.
Both Professor Lindhe's lecture and the preceding session will include simultaneous translation into French and German.
Consult the final scientific programme book here.
Register now for EuroPerio8 or find out more about last-minute fees, terms and conditions. This major conference takes place only once every three years.