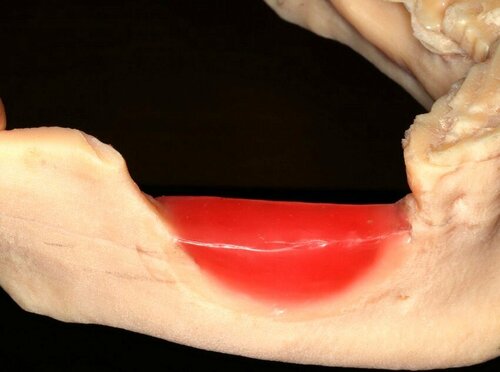 Looking at what the future might hold for new techniques and materials in regeneration around teeth and implants will be explored in depth at next year's Perio Master Clinic 2020 in Dublin.
In the session "Novel concepts: outlook for the future", guided bone regeneration (GBR) in the digital era will be the focus of a presentation from Lior Shapira (chair of periodontology at the Hebrew University-Hadassah Faculty of Dental Medicine, Jerusalem, Israel and an elected member of the EFP executive committee), who will explain that "the digital revolution embraces the implant evolution for implant placement, for implant restoration, and – today – for guided bone reconstruction."
Digital tools help the surgeon to plan and perform bone regeneration for implant placement and for more accurate and efficient procedures. According to Prof Shapira, the advent of 3D printing of patients' jaws and the technologies of computer-aided design (CAD) and computer-aided manufacturing (CAM) means that the dental surgeon can adopt the "personalised medicine" approach.
He concludes that the digital approach to guided bone regeneration "is more accurate, shortens the surgical procedure, and has fewer adverse effects." What is more: "This is not the future of bone regeration – it is the present, and the new bio-technologies that are being developed will make it simpler and more predictable."
'Extremely difficult task'
This session will also feature a presentation by Darko Božić (associate professor of periodontology at the University of Zagreb (Croatia) and a member of the EFP communications committee), who will explore combined periodontal and bone regeneration, which he describes as "an extremely difficult task because of the biological limitations of periodontal regeneration – it is much easier to rebuild the bone than the periodontium."
A key focus of his presentation will be the use of growth factors and he will show how the significant expansion in knowledge about cell response to growth factors is aiding clinicians in their decision-making.
However, he cautions that "much more research lies ahead if we are to achieve the ultimate goal, which is completely predictable regeneration of the periodontium to a much larger number of patients than its currently possible."
The "novel concepts" session, on the morning of Friday March 6, will be chaired by Alpdogan Kantarci (Forsyth Institute, USA) and will also feature a presentation on combined periodontal regeneration and vertical regeneration by Péter Windisch (Semmelweis University, Budapest, Hungary).
More details of the presentations in this session will be published in the next issue of Perio Insight, the EFP magazine devoted to science and clinical practice.
Perio Master Clinic 2020 takes place on March 6 and 7, 2020 at the Royal Dublin Society, with hands-on workshops provided on the previous day.
PERIO MASTER CLINIC 2020: FULL PROGRAMME