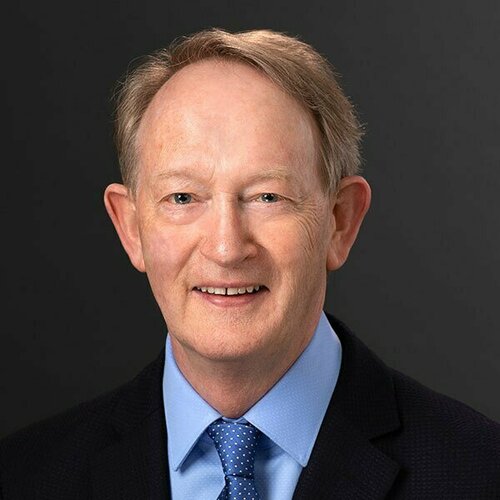 Perio Master Clinic 2020 in Dublin in March next year will provide clinicians with a 'unique opportunity' to learn from leading experts in periodontal regeneration and explore advanced surgical skills, says organiser Declan Corcoran. As registration for the limited-numbers event opens, he explains how "regeneration is the ultimate challenge faced by the clinician" and how the Dublin master clinic will provide a "complete overview" of the latest in regeneration procedures.
Q: What can participants look forward to at Perio Master Clinic 2020?
A: It is a unique opportunity over two days to witness the best speakers on regeneration in periodontics, all experts in their own field. There are no weak links in the line-up of speakers, who have all been chosen based on past performance at international meetings.
Over two days, delegates can expect to receive a complete overview of the field of regeneration and uniquely witness high-quality videos that will highlight the practicalities of the procedures.
Q: The topic is hard- and soft-tissue reconstructions around teeth and implants: current and future challenges. What are the most important issues here for clinicians?
A: The ultimate goal of periodontics is to regenerate the tissues around teeth that have lost periodontal support, yet hard- and soft-tissue reconstructions represent a big challenge for the clinician.
The scientific and clinical evidence has proven that reconstructive techniques improve long-term prognosis, aesthetics, and quality of life for patients. The increasingly advanced understanding of biology and biomaterials has helped create novel treatment concepts leading to predictable outcomes.
Yet regeneration is the ultimate challenge faced by the clinician – it tests the clinical skills of the operator to the limits. Every day, every hour of our working lives we are faced with clinical situations that could benefit from regenerative techniques. But the question is: do we have the clinical skills or the confidence to carry these out for our patients?
We need to build up clinical skills so that we can offer these procedures to our patients with the prospect of long-term success and with an acceptable degree of safety. It is only by developing our skills that we will begin to be able to offer these advanced surgical techniques to our patients.
Predictable reconstructive procedures
So, Perio Master Clinic 2020 will help the delegates gain these skills and the confidence to deploy them. The aim is to set the stage for predictable reconstructive procedures, asking the questions of why deploy them, when to use them, which techniques to adopt, and how do perform them. These topics have not been addressed in previous editions of the Perio Master Clinic.
Q: In addition to the two-day master clinic (6 and 7 March), an extra day of hands-on workshops has been added (on 5 March). Why has this been done and what do these workshops add to the overall event?
A: As the conference will be showing off high-end clinical techniques, all the delegates will be very eager to see if they can accomplish the same results in their own dental surgeries. These workshops will afford the delegates the opportunity to try out these surgical techniques to see if they work for them.
As the lectures are so practically orientated, the logical next step for the delegates will be to see if they can carry out these procedures themselves – and the workshops will provide a glorious opportunity.
Q: What does the Perio Master Clinic 2020 format offer that is different from other conferences, courses, and workshops?
A: Nowadays, there is such a selection of courses on offer every year for the clinician to choose from. So how are we to choose which one to go to?
The topic would be of prime importance – and Perio Master Clinic 2020 scores very well in this regard as there has not been any recent conference that has dealt solely with hard- and soft-tissue regeneration around teeth and implants.
This conference will include:
Reconstructive concepts in intrabony defects and furcation defects;
Soft-tissue grafting around teeth and implants;
Discussion of novel concepts with an outlook to the future;
The key issue of the choice between reconstructive surgery around a compromised tooth versus extraction and implant placement;
Socket grafting;
Ridge augmentation – both lateral and vertical;
An interactive debate on the management of complications in relation to reconstructive surgery around teeth and implants.
In other words, the delegate can expect to be enlightened on every conceivable aspect of regeneration around teeth and implants. What is more, it is a single-track conference, which means that delegates will be able to attend every single lecture.
International quality
All the speakers are of international quality, have lectured on many occasions, and have been chosen for this conference because of their clarity of thought, their expertise in presentation, and their vast experience. No one in the audience will be nodding off listening to these speakers!
Q: If someone is thinking about coming to Dublin for Perio Master Clinic 2020 but is still not sure – what would you say to convince them?
I assure you if you come to Dublin you won't regret it. We promise to give you a memorable learning experience in such a friendly enjoyable atmosphere. Being a smaller congress, it will afford you the opportunity to positively interact with all the other delegates and the speakers.
All the hotels are conveniently located near the congress venue. And when all the hard work is done, you can head into Dublin's nightlife to personally sample Irish hospitality at its best around all the bars in town – the craic [fun, entertainment] will be mighty! You might even want to extend your stay for a few extra days and take a trip to experience the picturesque countryside of Ireland.
From a personal point of view, I'm delighted to represent the Irish Society of Periodontology in mounting this event and to be in a position to contribute in a small way to the ongoing quest for knowledge in periodontics and particularly regeneration, the final frontier!
Declan Corcoran, chair of Perio Master Clinic 2020, studied in Dublin under Derry Shanley, the chief organiser of the first European Workshop in Periodontology. Professor Shanley's enthusiasm for his subject inspired him to seek postgraduate education in the USA under the tutelage of the legendary Professor Tim O'Leary at Indiana University Dental School. Says Declan Corcoran: "Tim O'Leary, along with his fellow traveller in periodontal research, Sig Ramfjord, brought a degree of sanity and calm to what was at the time a troubled sea in periodontal research. I was very fortunate to study under him. O'Leary's pragmatic, calculating and honest approach to research has stayed with me all of my professional life."
Declan is steeped in EFP history, having been present at the first official executive meeting of the EFP in Schiphol Airport Hotel Amsterdam, where the original constitution was drafted and where the first EuroPerio congress was mooted. He was EFP president in 2001-2002. Declan Corcoran has had a long career in private periodontal practice and teaches the next generation of periodontists at the Dublin Dental School, Ireland.