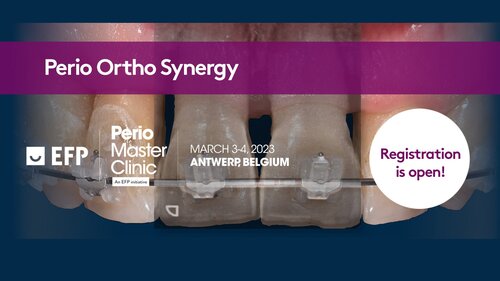 Perio Master Clinic 2023 takes place in the Belgian city of Antwerp on March 3 and 4 next year, focusing on the "perio-ortho synergy". Ahead of the November deadline for "early bird" registration – with discounts of 20 percent on the full price – congress chair Peter Garmyn and scientific chair Virginie Monnet-Corti explain the importance of the topic and the novelties of the scientific programme.
Multidisciplinary collaboration between periodontists and orthodontists is essential in the treatment of periodontitis in its advanced stages. Yet there are often obstacles in the way of this partnership.
"I work a lot with Stage IV periodontitis cases and unfortunately more or less 80 percent of these patients need orthodontic treatment at the end of periodontal treatment," says Virginie Monnet-Corti. "But a lot of orthodontists – in France, Belgium, and elsewhere – refuse to treat these patients because of the insurance risk, as they are afraid of being sued. If we say our patient is treated, and has healthy periodontium, a reduced periodontium with previous periodontitis, they sometimes don't trust us and refuse to do the treatment."
This can be very frustrating for the periodontist, who then has to tell their patients that although their periodontitis has been successfully treated, they cannot proceed to rehabilitation because, without prior orthodontic treatment, for example, implants cannot be placed.
"Our therapeutic goal is to rehabilitate the effective masticatory function of periodontal patients by treating the sequelae of tooth displacement (such as flaring and drifting), tooth loss, and occlusal wedging," says Prof. Monnet-Corti.
Peter Garmyn says that the situation is similar in Belgium: "I would say 70 percent of orthodontists would not treat a severe periodontitis case, so you need to know which orthodontists to collaborate with. That is why it is important that we get a good understanding among each other, which is what we hope to achieve with Perio Master Clinic 2023."
Tips and tricks
Perio Master Clinic 2023 is the fifth such event organised by the EFP following those in Paris (2014), Malta (2017), Hong Kong (2019), and Dublin (2020). One of the main attractions of the Perio Master Clinic format is the limitation on the number of participants, which guarantees a more attractive learning environment.
Virginie Monnet-Corti, who was involved in the planning of the first Perio Master Clinic in Paris, emphasises the difference in format compared with the EFP's EuroPerio congresses. "The idea was that Perio Master Clinic would not be a conference like EuroPerio and would feature clinicians showing tips and tricks of our daily practice to the periodontist and the general dentist. It must be evidence-based, of course, but it is not the same way of thinking and showing as when giving a lecture at a congress like EuroPerio."
In eight sessions over the two days at the Flanders Meeting & Convention Centre Antwerp, leading clinicians will provide insight on different aspects of combined perio-ortho treatment:
Orthodontic treatment in stage IV periodontitis.
Periodontal regeneration and orthodontics.
Dealing with missing teeth and facial growth.
The ortho-perio synergy to enhance smile aesthetics.
Digital tools to prevent periodontal complications in orthodontic treatment.
Mucogingival surgery in orthodontically treated patients.
Accelerated orthodontics.
Management of complex perio/ortho/implant cases: how far can we go?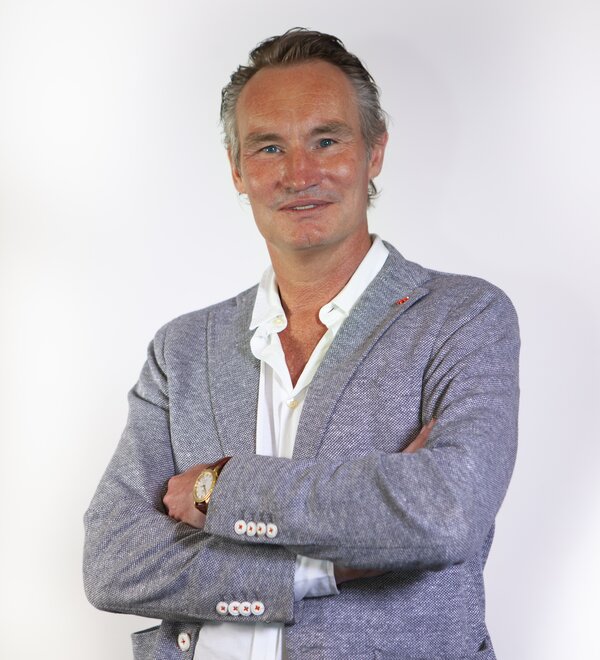 The format of the sessions is novel, featuring one speaker who will introduce the topic and explain its key aspects, followed by a "duo" presentation involving a periodontist and an orthodontist, and concluding with a brief presentation of a clinical case.
Monnet-Corti explained that the organising committee "wanted to innovate" and create something more dynamic than a series of lectures: "The duo presentation is not two lectures, one after the other, but a mixed lecture. It's more work to prepare than just taking your computer onto the stage and giving a 30- or 45-minute lecture. But it is a very attractive format.
"I have done a lot of lectures like this with orthodontists, and they like doing this. The orthodontists are more enthusiastic about it than the periodontists, so I hope that they will help ensure that the periodontists all play the game!"
In planning each session, the organising committee held Zoom meetings with the speakers and the session chairs, which helped fine-tune some of the topics and avoid overlaps between speakers or between sessions. "This was really new, the first time we have done that," she says. "It is very time consuming, but the speakers were very enthusiastic, and it has helped to improve the programme."
The Belgian Society of Periodontology has played a key role in helping organise the event, and all the sessions will be moderated by members of the society – another first for a Perio Master Clinic. The society has chosen not to hold its customary spring meeting next year and Peter Garmyn expects that nearly all its 180 members will attend.
Clinical cases and workshops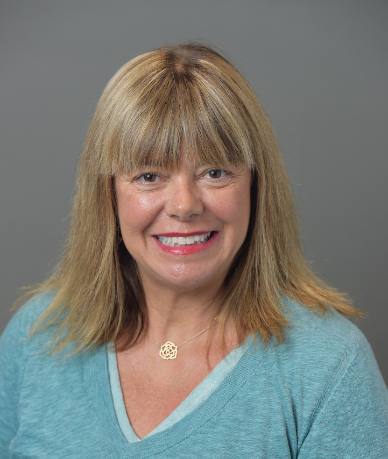 After the solo speaker (25 minutes) and the duo (45 minutes), each session has a 10-minute case presentation and then a final 10 minutes for questions and answers.
The eight clinical cases were selected following a competition which attracted a lot of interest, with more than 30 applications. The idea of the competition was to give the rising generation of periodontists and orthodontists a chance to present alongside established names at a major conference. "While Perio Master Clinic is firstly for the wellbeing of the patients, then for the attendees, but it is also for the new generation," explains Monnet-Corti.
The sessions will also have an interactive element: audience members will be asked to vote on questions about treatment presented by the speakers, using the congress app (which will be launched within the EFP App).
On Thursday 2 March, the day before the main programme begins, there will be up to six hands-on workshops, provided by industry and featuring some of the Perio Master Clinic 2023 speakers. The line-up of workshops will be revealed in the second half of November but will include one on tissue regeneration before performing orthodontics and another focusing on hygienists.
Another novelty for Perio Master Clinic 2023 is the "lunch and learn" session on the Saturday where attendees will be able to sit at tables with one or two of the speakers, an intimate environment that will allow them to ask questions and discuss aspects of the speakers' presentations.
Monnet-Conti said that she had participated in such lunches in France and "it's very nice for the speaker, because people ask you questions that they are too shy to ask during the session and they can speak to you as a colleague, as a friend."
Social events in Antwerp include a congress party (for the first time at a Perio Master Clinic), which will take place on the Friday evening with the theme of "diamonds are forever" (the congress venue is in Antwerp's diamond district which is the biggest centre of gem cutting and polishing in the world).
The EFP is certainly hoping that Perio Master Clinic 2023 will prove to be a jewel among congresses and a provide plenty of clinical gems for attendees.