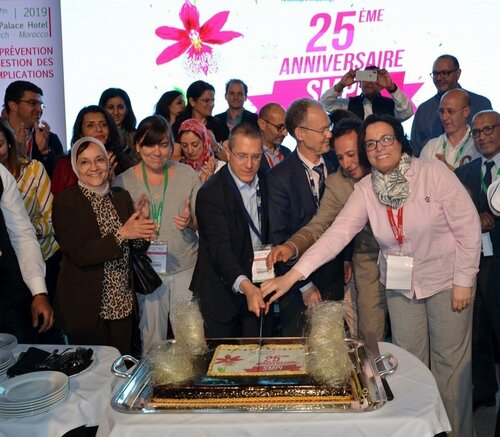 The Moroccan Society of Periodontology and Implantology (SMPI) held its fourth international congress in Marrakech from March 15 to 17.
With a line-up of speakers that included EFP president Anton Sculean, the congress focused on the theme of the prevention and management of complications.
There were four main sessions during the congress, which covered:
Implant therapy in the aesthetic zone;
Peri-implantitis;
Soft-tissue augmentation;
Hard-tissue augmentation.
In addition to Prof Sculean, international speakers included Franck Bonnet (France), Egon Euwe (Netherlands), Georges Khoury (France), Claudio Mazzotti (Italy), Ilham Mounssif (Italy), and Andrea Mombelli (Switzerland).
Local speakers were Khadija Amine, Nizar Bennani, Jaafar Mouhyi, and Driss Drissi Touzani.
The congress was also the occasion for a celebration of the SMPI's 25th anniversary.
SMPI president Nadia Khlil said: "We would like to record our sincere thanks to our speakers, to our partners, to the participants, and to [EFP European Co-ordinator] Mónica Guinea for her support."