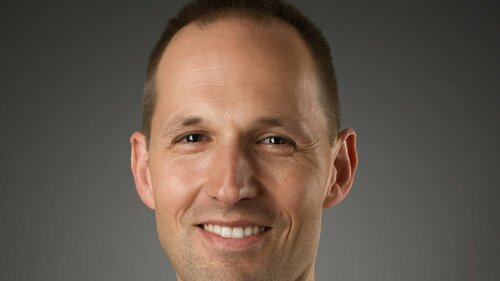 In the latest EFP Perio Sessions webinar, which took place on 28 May, Ali Cekici explored the issue of the effect sex hormones on periodontal health.
Watched by a live audience in 55 countries, Dr Cekici explained that how androgens, oestrogens, and progestins are all able to modulate the periodontal-tissue response.
This means that changes in sex-hormone levels can have effects on periodontal health at particular times in a person's lifetime – such as puberty, menstruation, pregnancy, and the menopause. Contraceptive drugs, hormone replacement therapy, and changes in testosterone levels can also impact periodontal health.
<iframe allow="accelerometer; autoplay; encrypted-media; gyroscope; picture-in-picture" allowfullscreen="" height="315" src="https://www.youtube.com/embed/wZT81RvYzas"></iframe>
Dr Cekici, associate professor of periodontology at Istanbul University in Turkey, noted that sex-steroid hormones had been addressed as modifying factors for plaque-induced gingivitis by the 2017 World Workshop which drew up the new classification of periodontal and peri-implant diseases and conditions.
He explained how sex hormones can cause changes in the periodontal microbiota that can lead to an increase in periodontal pathogens, and how they can provoke alterations in vascular characteristics and the inflammatory response.
He observed that while there is no correlation between sex hormones and the progression of tooth loss in men over the age of 65, high testosterone levels are associated with periodontitis while low levels are not.
"I think we should take into account the effect of the sex hormones during the lifetime of our patients," concluded Dr Cekici. "So that we take it into consideration in our questioning and during our diagnosis and during our treatment so that we can understand our patients and so that we can create more personalised treatments and be more successful with them."
He suggested that supportive periodontal therapy during puberty may be advisable, while periodontitis should be treated before pregnancy and clinicians should ask their women patients about the use of contraceptive medication before any periodontal treatment because of the drugs' possible effect on coagulation.
The question-and-answer session at the end of the webinar covered topics including the increase of periodontal pathologies during the second and third terms of pregnancy, antibiotic prophylaxis in pregnant women, and whether the menopause is a risk factor for gingivitis progressing into periodontitis and for accelerated periodontal destruction in patients with severe periodontitis.
This sixth EFP Perio Sessions webinar was moderated by Spyridon Vasilopoulos (Greece).
Focus on regeneration
On Thursday 4 June, Danae Apatzidou, assistant professor of periodontology at the Aristotle University of Thessaloniki, Greece, will give the next webinar in the series – moderated by EFP secretary general Nicola West – on A tissue-engineered biocomplex for clinical periodontal regeneration.
Dr Apatzidou will show how the combination of tissue engineering by means of autologous alveolar bone mesenchymal stem cells, platelet concentrates, and collagen scaffolds with advanced surgical techniques constitutes a promising treatment approach in periodontal regeneration.
This webinar – aimed at general dentists, periodontal specialists, and oral surgeons – will describe novel surgical techniques and the preparation of a tissue-engineered construct (biocomplex) tailored for chairside clinical application in periodontal regeneration. It takes place at 19:00 (CET) and registration is open.