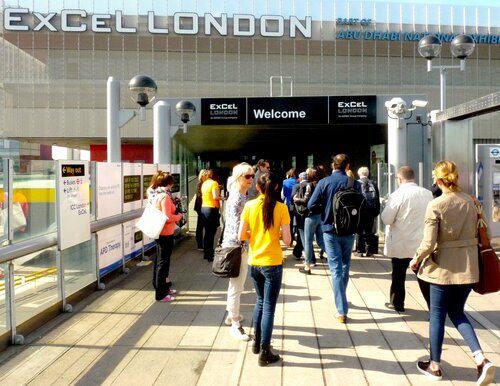 With a record attendance of almost 9,500 attendees, the first morning of EuroPerio8 saw a sunny day at London's ExCeL centre begin with science presentations of the highest level.
Following a plenary lecture by London-based geneticist Steve Jones - 'A Geneticist's Apology: Nature, Nurture, or Neither?' - EuroPerio8 soon focused on the links between periodontal disease and systemic conditions.
A world premiere screening of the animated video on 'The Interlink between periodontitis and diabetes - Oral health and systemic health' was warmly received by the audience at the ExCeL centre's vast ICC Auditorium. The film is part of the Cell-to-Cell Communication saga from Quintessence Publishing, and makes use of state-of-the-art animation techniques to get across the 9th European Workshop in Periodontology conclusions on evidence showing that treating periodonitits in diabetes patients can significantly lower glycated haemoglobin levels.
In the 'Master Clinician Forum' category, Rino Burkhardt chaired a session on 'The choice of the surgical technique' featuring Burkhardt himself on basic surgical principles, Italian Massimo De Sanctis on the use of the advanced flap, and Germany's Otto Zuhr on the use of autografts.
Meanwhile, the session on 'Critical Factors in Implant Dentistry' brought presentations from Switzerland's Christoph Hammerle on treatment options and clinical decisions, Belgian Jan Cosyn on when immediate implants are indicated, and Australia's Stephan Chen on early implant placement.
In the 'Contemporary Practical Periodontics' category, Denmark's Kirsten Warrer discussed the possibility of effective alternatives to manual instruments, while Michèle Reners spoke on the use of power-driven and airflow scalers. The session was completed by Andreas Braun's presentation on the use of lasers and photodynamic therapy.
The key question of disease susceptibility was the subject of the morning session in the category on 'Understanding Periodontitis: Current base knowledge'. US expert Panos Papapanou chaired the session, speaking himself on determinants of disease susceptibility, while Israel's Yael Houri Haddad spoke on genetic susceptibility, and Switzerland's Nagihan Bostanci discussed proteomic identification of susceptibility markers in periodontal disease.
The first morning also brought the first round of well-attended Sponsor Sessions and Research Sessions.