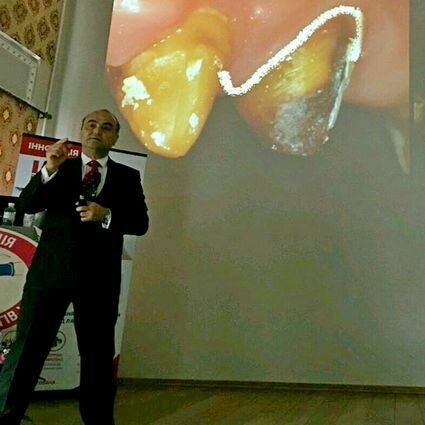 A scientific conference entitled "The systemic approach to the treatment of periodontal tissue diseases in the eyes of a practicing dentist," organised by Ukrainian Society of Periodontists, took place in Kiev on March 22.
The conference featured presentations from Korkud Demirel (Turkey) and Neha Dixit (Switzerland) as well as from Ukrainian speakers.
The event, attended by 231 dentists, was also broadcast online to listeners not only in Ukraine but also in Bulgaria, Czech Republic, Armenia, Georgia, Azerbaijan, Kazakhstan, and Russia.
The society said that it was "especially pleased with the great interest from young people: graduate students, young doctors, and students."