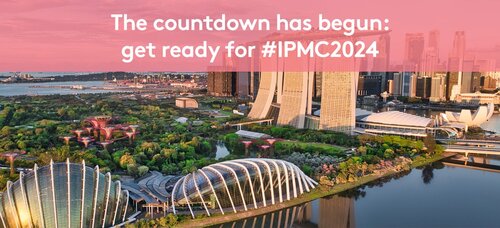 Circle 19 and 20 January 2024 in your calendar for the International Perio Master Clinic 2024.
Organised by the EFP and the Society of Periodontology Singapore, this prestigious event is poised to redefine your approach to periodontology and orthodontics.
International Perio Master Clinic 2024 guarantees an enriching experience for all attendees. Bringing together world-renowned experts in the field, this unique conference will offer insights into a multidisciplinary approach to periodontal and orthodontic treatments. Through innovative clinical techniques, grounded in scientific principles, the International Perio Master Clinic 2024 on perio-ortho synergy, aims to enhance your expertise in periodontology, implant dentistry, and orthodontics.
"By bringing together global experts, we hope to inspire attendees with innovative methodologies and empower them to achieve remarkable outcomes in their perio-ortho cases, unlocking new horizons for patients," emphasizes Dr Darko Bozić, EFP President.
The event features an interactive format, with duo presentations and real-life case studies. Esteemed speakers will delve into advanced techniques, showcasing the transformative potential of a collaborative perio-ortho approach. Exploring topics such as:
Ortho movements into periodontal intrabony defects
Managing and preventing implant infra position
Complex rehabilitation of stage IV periodontal patients
From extrusion to intrusion and everything in between
Dealing with missing teeth and facial growth
The International Perio Master Clinic will equip you to confidently address complex cases while ensuring predictable and aesthetically pleasing results for your patients.
Furthermore, the event embraces the power of digital tools to prevent periodontal complications. With a dedicated session on the role of digital technology in periodontics, you'll uncover how cutting-edge advancements can enhance your practice and elevate patient outcomes. Stay at the forefront of your field by seamlessly integrating these digital tools into your daily routine.
"The International Perio Master Clinic 2024 is also a great opportunity to expand your professional network and exchange ideas with colleagues from around the world," said Bozić.
Don't miss this exceptional opportunity! Secure your spot at the International Perio Master Clinic 2024. Spaces are limited, so act quickly to ensure your participation in this transformative event.
To benefit from the "early bird" fee register before 30 September 2023!