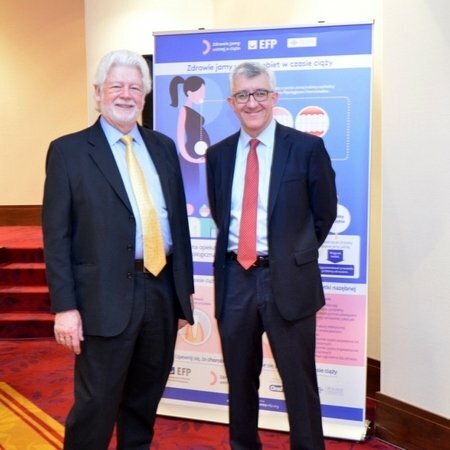 The Polish Society of Periodontology's Perio2018 conference, held in Warsaw between March 1 and 4, featured lectures and workshops involving some of the world's top periodontal scientists.
Pierpaolo Cortellini (Accademia Toscana di Ricerca Odontostomatologica, Florence) gave a day-long session on regeneration techniques in periodontology, which featured 3D films, while Frank Schwarz (Heinrich Heine University, Düsseldorf) explained the concept of peri-implant disease and presented the protocol for its treatment.
Thomas van Dyke and Alpdogan Kantarci (Harvard University) delivered lectures on the interaction between the microbiota and the host, the concept of periodontitis as an inflammatory disease, and potential novel therapeutics, including resolvins.
Mariano Sanz (Complutense University of Madrid and chair of the EFP workshop committee) discussed orthodontic treatment of periodontal patients and presented treatment cases. He also provided a "sneak preview" of the new classification of periodontal and peri-implant diseases.
About 200 periodontists attended the conference, held at Warsaw's Marriott Hotel Central. The Polish society's 2019 conference is due to take place in Wrocław.