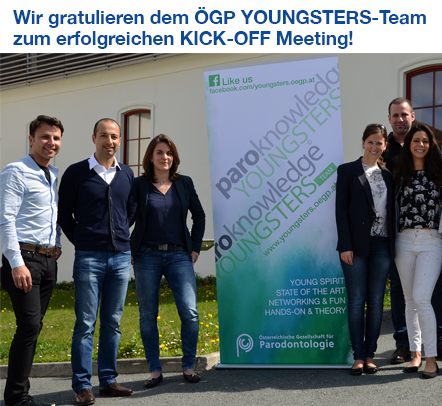 The Austrian society of periodontology has recently held two successful meetings under the heading of 'Paroknowledge', with one event dedicated to young dental professionals and the other to prophylaxis assistants and hygienists.
On April 16 and 17, the Kick-Off-Meeting 2015 took place in the Schloss Seggau castle in southern Sytria, overlooking the town of Leibnitz. The event was organised by the "Youngsters", a group of young dentists working within the Austrian society ÖGP to promote periodontology to students and young dental professionals.
The event involved several presentations from young dental professionals as well as a workshop on implantology – which was addressed especially to beginners in periodontology – with Dr. Stefan Fickl (from the German Junior Committee) and Dr. Georg Bertha.
The meeting was structured to provide a relaxed and convivial atmosphere and enabled participants to network and meet the specialists. Members of the board of the Austrian Society of Periodontology took part in "expert rounds" where they answered questions.
On April 24 and 25, Paroknowledge Pass.15 took place in Salzburg, a two-day course for prophylaxis assistants and dental hygienists. Presenters include Dr René Gregor (vice president of the ÖGP), Prof. Dr. Ralf Roessler, and Dr Ines Kapferer-Seebacher.