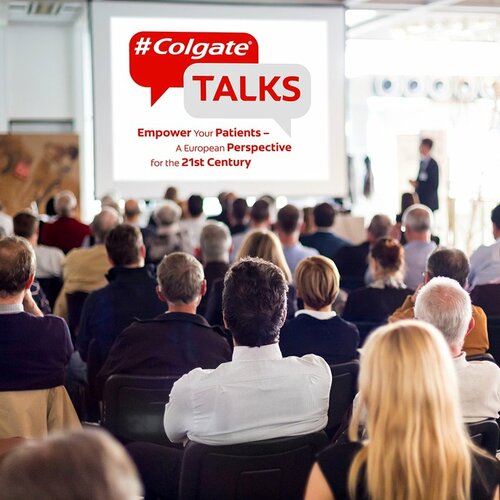 Colgate-Palmolive, a leading global oral-care company, has become the latest EFP partner, under an agreement which envisages a three-year collaboration.
As a first initiative of the partnership, the EFP and Colgate held a strategic workshop in July, which involved key EFP board members and senior management representatives from the new partner.
This workshop developed collaboration activities which aim to empower and promote better oral care in the European community.
Colgate will also support the Perio Workshop 2016, which will take place in November and will be organised jointly by the EFP and the European Organisation for Caries Research (ORCA).This workshop will focus on the relationship between caries and periodontal diseases and will have 80 participants, 40 from each organisation.
It will discuss the common perspectives of caries and periodontal diseases in terms of aetiology, risk factors, prevention and control, and the implications of an aging population. The workshop's proceedings and recommendations are expected to be published in the EFP's Journal of Clinical Periodontology and widely communicated both to dental and medical professionals and to the general public
"The EFP has worked with Colgate for many years and they have been tremendous supporters of EFP activities, especially the globally influential EFP Perio Workshops," said Iain Chapple, EFP secretary general.
"It is fantastic news that Colgate is now becoming an EFP Partner. These partnerships are hugely important for the EFP and our partners to improve oral and general health and well-being across the globe through supporting evidence-based science and its outreach to the public, patients and healthcare professions."
Irina Laura Chivu-Garip, senior project manager, scientific affairs for Colgate-Palmolive in Europe, said: "We are extremely pleased to join the EFP as partners and to work together towards increasing awareness of oral health, evidence-based healthcare solutions and the adoption of health-sustaining behaviours. Colgate recognises the crucial role of dental health-care professionals in promoting oral health as part of general health and well-being. We are fully committed to adding value to this role through the partnership with the EFP."
Colgate is the newest EFP partner, joining Dentaid, Johnson & Johnson, Oral-B, and Sunstar.