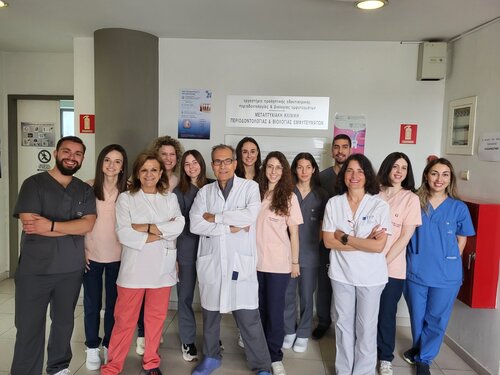 "The EFP is delighted to announce that the Postgraduate programme in periodontology of Aristotle University, Thessaloniki, Greece has been awarded the EFP accreditation. There are currently 23 accredited dental schools providing an EFP accredited Postgraduate Programme in Periodontology, and this number increases every year," announced Professor Nikos Donos, Education Committee chair.
Through this programme, the EFP seeks to improve the quality of periodontal practice in Europe and beyond. In order to provide the necessary harmonisation of periodontal education, every EFP accredited postgraduate programme must comply with a series of quality standards defined by EFP which supply common guidelines for graduate training programmes in periodontology.
EFP accredited programmes offer high standards and effective clinical training. Being accredited by the EFP provides access to an international network and facilitates exchange programmes between accredited universities, dental schools, hospitals, and post-graduate centres.
Although each university or dental school may have different approaches to education and training influenced by structures, cultures, and resources, the EFP accredited postgraduate programmes in periodontology follow the same curricular structure in a competence-based curriculum, to provide the necessary harmonisation of periodontal training. Every programme includes didactic courses, research, and clinical training.
Professor Ioannis Vouros, programme director of the postgraduate programme of Aristotle University commented: "We are proud to receive the EFP accreditation. This represents international peer recognition for our programme and for our students. The EFP accreditation process allows us to continuously self-evaluate and improve clinical and learning practices. We look forward to a constructive collaboration with other accredited programmes, leading to ongoing improvement, higher motivation, and achievements of our programme."