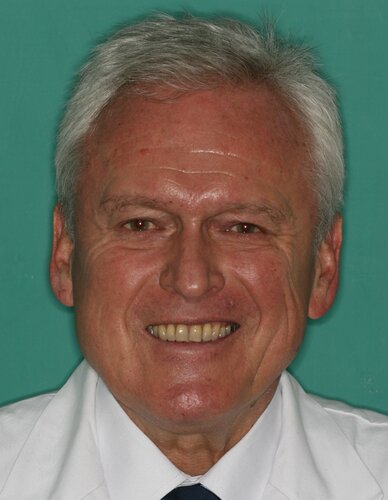 It is with great sadness that we inform our members that Professor Uros Skalerić (EFP president 2009-2010) passed away on 5 May 2023. Prof. Skalerić was born in 1945 in Ljubljana, Slovenia.
Prof. Skalerić will be remembered as a pillar of periodontology as well as a kind and helpful person, especially by his younger peers. He was immensely respected in the international periodontal community.
The EFP honoured Prof. Skalerić in 2017 with the EFP Distinguished Service Award for his contributions. Among the many accolades received throughout his lifetime (as well as his presidential role at the EFP), he was an honorary member of the American Academy of Periodontology and a full member of the Slovenian Academy of Science and Arts, where he also served as secretary general. He presided the Board of the Continental European Division of the IADR and was the president of the International Academy of Periodontology. Prof. Skalerić was very active in international organisations and devoted to the field of periodontology.
Prof. Skalerić was a two-time Fulbright Senior Research Fellowship recipient, once at Emory University, and then at the Laboratory of Microbiology and Immunology at the NIH in Bethesda, USA. He was an active researcher and wrote hundreds of articles, with over 66 scientific publications in prestigious international journals. His research focused on periodontics, dental tissue using magnetic resonance, epidemiology, etiopathogenesis and new treatment options for periodontal disease.
Darko Božić, EFP president said: "It is with deep sadness that we mourn the passing of Uroš. He was a true gentleman, a champion for periodontology, and worked tirelessly to advance our profession. When I was a young person entering the EFP, knowing no one, Uroš was extremely kind in helping and introducing me to the perio greats. His legacy will live on through his many contributions to periodontal science. We extend our deepest condolences to the Slovenian Society of Periodontology, and to his family and friends."
The Slovenian Academy of Sciences and Arts published a full resumé of Prof Skaleric's career here.