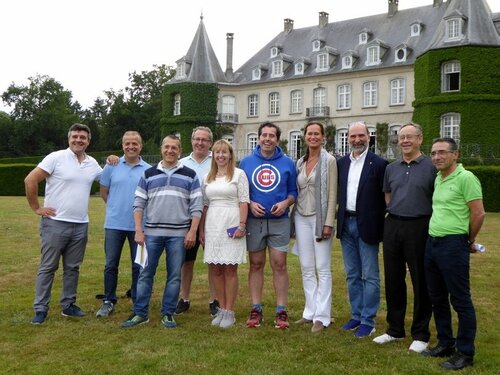 The two-day meeting of members of the EFP's "core" executive committee to review strategy and draft a new strategic plan was described as "very effective" by federation president Filippo Graziani.
The meeting in Belgium on July 17 and 18 included a review of how the current strategic plan (2017-2021) is being implemented and a "brainstorming" meeting on the key issues that the EFP faces, which will help in the creation of the next five-year strategic plan.
Among the topics discussed were:
Diversification: so that the EFP becomes less dependent economically on the triennial EuroPerio congress;
Sustainability: how the EFP can become more stable and sustainable as an organization and how it can do more for sustainability in the environment;
Drawing up the future strategic plan;
Reviewing the EFP's general structure and bylaws;
Partners and sponsorships;
Education and e-learning possibilities;
The integration of a new head of communications in December;
Setting internal policies in areas including social media and the logistics of executive-committee meetings and general assemblies.
The meeting, at a hotel in the Sonian forest near Brussels, was attended by the "core EC", comprising president Filippo Graziani, secretary general Nicola West, treasurer Monique Danser, past president Anton Sculean, president-elect Xavier Struillou, and elected members of the executive committee Lior Shapira and Andreas Stavropoulos.
Also present were: Maurizio Tonetti, editor of the Journal of Clinical Periodontology; Mariano Sanz and David Herrera, the current and future chairs of the EFP workshop committee; head of operations Sharon Legendre; European co-ordinator Monica Guinea; and the recently appointed head of communications Cândice Gasperin.
"It was a very effective meeting in which the core EC worked as a team to highlight the actions to implement in the coming years," said Prof Graziani.
"The strategic meeting was very successful," added Prof West. "The time was well spent assessing our objectives and developing our strategic plan for the next five years. We are well on track for ratification of the plan in 2020."