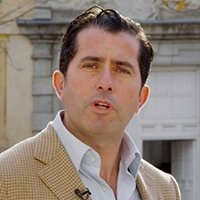 The EFP has launched the EFP Alumni project to create a network based around the federation's accredited programmes in periodontology that are now taught at 15 universities in 10 countries.
The main aim of EFP Alumni is to bring together the graduates and teachers of these programmes. A register of alumni is being created and there will be special sessions and social gatherings for members at EFP events such as the EuroPerio congresses and the Perio Master Clinic.
Membership is open to people who have graduated from an EFP-accredited programme, to past and present teachers and professors at these programmes, and to members of the current or a previous EFP executive committee.
There will be a special session for EFP Alumni at EuroPerio9, which takes place in Amsterdam in June 2018, where alumni will be able to make short presentations (in a "TED Talks" style). Further activities will be announced in the next few months.
The EFP invites all people who qualify for membership to visit the new EFP Alumni page within the Education section of the federation's website and complete the online registration form.
Filippo Graziani, who is co-ordinating the EFP Alumni project on behalf of the executive committee, said: "The vision of the EFP Alumni project is to announce the fact that there are people who have spent a significant portion of their professional life devoted to the EFP or to EFP projects.
"There are more than 400 graduates from the EFP-accredited programmes, and also the teachers in these programmes, and the current and former members of the executive committee who have really worked hard to try to make the EFP more important. These graduates are testimony to all that work."
Register for EFP Alumni here