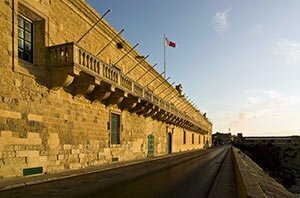 The European Federation of Periodontology enters the new year with a packed agenda of activities which will serve both to advance professional knowledge and to boost public awareness of periodontal health.
First up is the IDF-EFP workshop in Madrid on February 19 and 20, which will explore the links between periodontal diseases and diabetes.  The event, which will bring together 14 experts from the EFP and the International Diabetes Federation, is being organised by the two federations in partnership with Sunstar.
Soon after, up to 600 people will gather in Malta for the Perio Master Clinic 2017 on March 3 and 4, which will explore in considerable depth the latest research and clinical innovations relating to peri-implantitis. There is still time to register for this important event.
On April 1, the EFP holds its general assembly in the Spanish city of Santiago de Compostela, where the agenda will include discussion and approval of the new strategic plan for 2017-21, which will be presented by the executive committee. This plan is focused on the goals of professionalisation, awareness, and globalisation.
Awareness is top of the agenda in May, when the EFP and its 29 affiliated national perio societies will stage a host of activities related to European Gum Health Day (formerly the European Day of Periodontology) on May 12. Initial details of the plans will be published soon.
The main event in the second half of 2017 will be the World Perio Workshop on the classification of periodontal and peri-implant diseases, jointly organised by the EFP and the American Academy of Periodontology, which will take place in Chicago in November. This workshop is likely to have a big impact on the field of periodontology for many years to come.
In addition, the organising committee for EuroPerio9, which takes place in Amsterdam in June 2018, will be working hard during the year alongside the EFP's professional conference organiser Mondial Congress & Events to prepare the EFP's flagship scientific event.
All this comes after a very busy 2016, a landmark year for the EFP during which it celebrated the 25th anniversary of its founding.
Looking back on 2016, EFP president Juan Blanco highlighted successful initiatives including the awareness-raising activities of the European Day of Periodontology on May 12, the EFP delegation to the World Health Organization in Geneva in February, the dissemination of the video 'Gum Health Matters' in which members of the European Parliament expressed their support for the EFP's work, and the start of a strategic relationship with the International Diabetes Federation (IDF), which has already borne fruit in the shape of next month's workshop.
Another important event of last year was November's Perio Workshop 2016, organised jointly with European Organisation for Caries Research (ORCA), on the boundaries between caries and periodontal disease. The conclusions of this workshop will be published in an open-access supplement of the EFP's Journal of Clinical Periodontology in April.