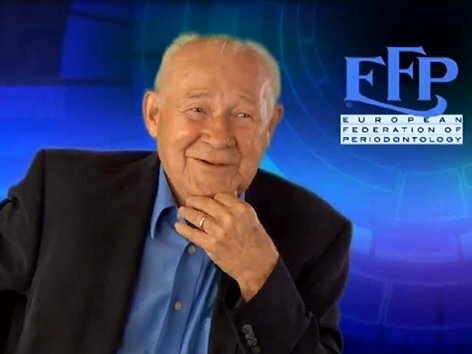 The EFP is making the 'Perio Greats' series of interviews with the pioneers of periodontology in Europe freely available to everyone from now until after the celebration of the European Day of Periodontology on May 12.
Normally, these videos are available for viewing only by members of the 29 EFP-affiliated national periodontology societies.
The EFP has decided to make the videos available to all to coincide with the celebration of its 25th anniversary at the federation's general assembly in Berlin on April 23.
These 'Perio Greats' interviews with the pioneers of periodontology in Europe trace how they shaped and developed this branch of dentistry. The interviews – all conducted by Tiernan O'Brien – provide lively accounts of experiences, of lessons learnt, and of challenges overcome.
The latest interview (in three parts) is with Prof Thorkild Karring, of Aarhus University in Denmark, and records the steps that led to the breakthrough in regenerative studies that eventually evolved into the universally used technique of guided tissue regeneration (GTR).
The interview with Prof Karring follows earlier interviews with Klaus Lang, Jan Lindhe, and Ubele van der Velden. All the 'Perio Great' interviews are available within the EFP Interviews section of the website.
"These video interviews are to provide future generations of periodontists with a sense of the context in which these studies came about and the motivation behind them," said Dr O'Brien, who becomes chairman of the EFP's External Affairs Committee after the general assembly.