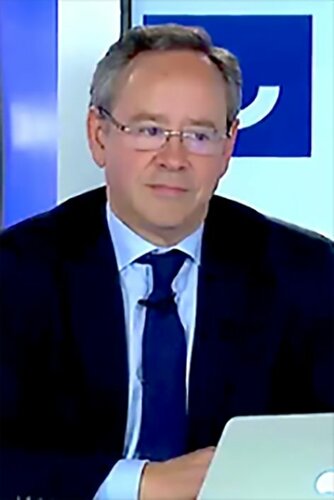 The final preparations are now taking place for the EFP Perio Workshop 2016 which will focus on the relationship between caries and periodontal diseases.
Organised by the EFP in partnership with the European Organisation for Caries Research (ORCA), the workshop will involve 75 invited experts from the two organisations.
During the workshop, the available evidence on the common links between these important oral conditions will be reviewed, with special emphasis on the associated causes and risk factors and on aspects of prevention that may influence both.
The workshop, sponsored by Colgate, takes place from November 6 to 9, 2016 in La Granja de San Ildefonso, near Segovia in Spain, which has been the venue of recent editions of the EFP Perio Workshop.
This joint EFP-Orca workshop, "The Boundaries between Caries and Periodontal Diseases", will involve four working groups.
Working Group 1 will focus on the role of microbial biofilms in the maintenance of oral health and the development of dental caries and periodontal diseases. This group will be chaired by Mariano Sanz from the EFP and David Beighton from ORCA.
Working Group 2 will consider the interaction of lifestyle, behaviour or systemic diseases with oral health, dental caries and periodontal diseases. Its co-chairs are Iain Chapple (EFP) and Andreas Schulte (ORCA).
The topic to be considered by Working Group 3 is the prevention and control of dental caries and periodontal diseases at the individual and the population level. Søren Jepsen (EFP) and Vita Machiulskiene (ORCA) are the co-chairs.
Finally, Working Group 4 – co-chaired by Journal of Clinical Periodontology editor Maurizio Tonetti (EFP) and Sebastian Paris (ORCA) – will examine age-related effects on oral health, dental caries and periodontal diseases.
The conclusions of the workshop will later be published in a special open-access supplement of the EFP's Journal of Clinical Periodontology.
The EFP welcomes this opportunity to work closely with an organisation from a related area of oral health in developing a scientific consensus that will benefit the lives of many patients, as caries and periodontitis are among the most prevalent chronic diseases of humankind.
Mariano Sanz, chairman of the EFP Perio Workshop, said: "Caries and periodontal diseases have always been considered as very separate entities, but recent evidence clearly points to several mechanisms and factors shared by both, which may have important implications in the prevention and management of these conditions.
"This workshop will serve to identify these similarities – as well as the distinct characteristics of each entity – and will thus recommend clear preventive measures at both individual and population level."

Andreas Schulte, past president of ORCA, added: "This workshop is also a great opportunity for scientists from cariology and periodontology to meet and discuss prevention and management of two oral diseases from different viewpoints. This will generate in both groups new ideas for research and thus will contribute to improve prevention of caries and periodontal diseases continuously in the future."