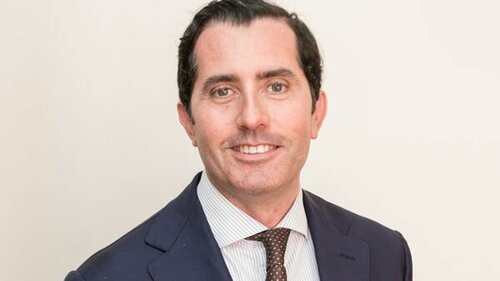 As 2019 draws to a close, EFP president Filippo Graziani offers his season's greetings to the periodontal community, reflecting on what has been an exciting and successful year for the federation and looking ahead to the challenges of 2020.
Dear colleagues, dear friends,
I would like to acknowledge the great contribution made by all the 37 national societies of periodontology and their members to the EFP. I cannot express enough the extent of my gratitude for the continuous support for the federation.
It is also my pleasure to thank all the EFP partners that not only support our projects but are also battling alongside us in improving worldwide awareness of gum diseases.
2019 has been a year of many achievements for the EFP. Looking back over the past 12 months, we should appreciate how we have all, collectively, helped take the federation from strength to strength, with numerous activities of paramount importance.
We have continued promoting clinical excellence through educational events, but this year, we have also pursued our global outreach by going beyond the borders of Europe. Perio Master Clinic 2019, held in Hong Kong in March, was the first EFP congress outside Europe – and both the numbers and the feedback tell us that it was nothing less than successful.
Gum Health Day 2019, coordinated by Lior Shapira, has further confirmed the international reach and impact of our annual awareness day. This year's key message about the importance of periodontal health and its influence on aesthetics was spread in 47 participating countries around the world.
The EFP Postgraduate Symposium's eighth edition took place in Gothenburg, Sweden. It brought together 100 students and 32 teachers from the EFP-accredited periodontology programmes, with the aim of encouraging high-level scientific and clinical discussion while also nurturing networking and valuable human interaction.
We've concluded 2019 with an event of historic importance. In November, Perio Workshop 2019 developed recommendations on periodontal therapy for periodontitis stages I, II and III. The result of the workshop is an evidence-based, clinical-practice guideline of the highest quality, which will surely have an unprecedented and lasting impact on the daily practice of clinicians worldwide.
2020 is looking just as bright. We will keep re-enforcing our messages without hesitation. Perio Master Clinic 2020 will be held in Dublin, with an important focus on regeneration. Our new EFP website, with a captivating new structure and a powerful subsite for the general public, will be launched. Our EFP outreach projects will be enriched with the launch of the Perio & Cardio campaign.
On May 12, we will again celebrate Gum Health Day, this time inviting everybody to "say NO to bleeding gums." In November, the important work on recommendations will be completed with a guideline on the treatment of periodontitis stage IV.
It is going to be a privilege to share this great 2020 adventure with all of you.
It is then with uncommon pleasure that I, on the behalf of the EFP's executive committee and all the federation's staff and co-workers, wish all of you, and your loved ones, a Merry Christmas and a Happy New Year – hopefully, a very fruitful, healthy, and prosperous one!
Filippo Graziani
EFP president