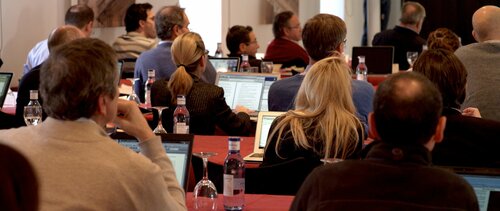 A preview of wide-ranging guidelines on preventing gum disease was given on March 5 in the Italian city of Rimini at the opening of the 17th annual congress of the Italian periodontology society SIdP.
These guidelines, extracted from the conclusions of the EFP's XI European Workshop in Periodontology, include a recommendation for interdental brushing rather than flossing and a call for peri-implantitis to be recognised as a "public health issue" following a hige increase in its prevalence. The full findings will be published in the April issue of the Journal of Clinical Periodontology.
Among the striking findings presented in Rimini were the lack of evidence of the effectiveness of dental floss in patients with gingivitis or periodontitis, and that rechargeable electric toothbrushes have been shown to be more effective than manual brushes in removing plaque.
There was also evidence that certain toothpastes and mouth rinses lowered gum inflammation and prevented plaque accumulation when used in addition to mechanical brushing.
The workshop warned that peri-implantitis was "an emerging public-health issue", called for campaigns to alert people about gum bleeding as a symptom of the disease, and emphasised the need for professionals to give correct instructions to patients on self-performed hygiene actions.
"The results of this workshop provide new insights and opportunities to reorganise preventive services and enhance their effectiveness in a variety of healthcare settings," said Mariano Sanz, who chaired the XI European Workshop. Held last November in La Granja de San Ildefonso in Spain, this workshop carried out an exhaustive and authoritative analysis of research on the prevention of gum disease.