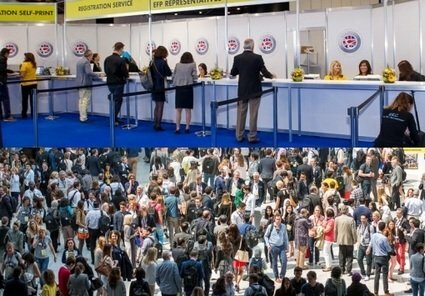 Organisers of the EuroPerio9 congress in Amsterdam are urging participants to arrive early on Wednesday, June 20 to enjoy the extra sessions scheduled before the official opening ceremony and to avoid long queues for registration on the Thursday morning.
Mondial Congress & Events, the EFP's professional conference organiser, pointed out that the full scientific programme starts on the Wednesday rather than, as at previous EuroPerio congresses, on the Thursday.
Mondial highlighted the Perio Talks session on Wednesday afternoon in which eight speakers will give short, lively presentations about what has inspired their careers, as well as the two joint sessions with the Japanese Society of Periodontology, which cover biofilm and anti-infective therapy, and regenerative periodontal and implant therapy.
In addition, the Wednesday programme includes the Master Clinician/Periodontal Specialist Forum, which will explore advances in diagnostics and critical factors for long-term success, as well as the Team Session with the International Association for Halitosis Research. At the same time, there will also be sponsor sessions and workshops.
Another key reason for turning up early is to attend the opening ceremony, followed by a welcome reception and the opening of the biggest-ever EuroPerio exhibition.
To encourage people to pick up their registration materials on Wednesday rather than on Thursday morning, organisers are promising that people who do so "will also get a little treat." Registration opens at 9am on Wednesday 20 June.
Finally, Mondial reminds participants to book their hotel rooms if they have not already done so, as "Amsterdam is very busy in June and some of the best places are almost fully booked."
REGISTER NOW FOR EUROPERIO9