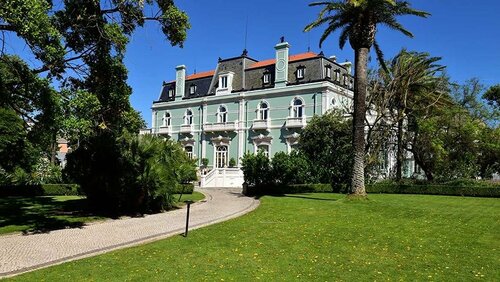 Members of the EFP's executive committee meet in Lisbon on October 28 and 29 where the agenda includes a new strategic plan and discussion of the federation's constitution.
The proposed strategic plan, for 2017-2021, builds on the current plan and continues its focus on "periodontal health for a better life."
"If I had to define in few words the new strategic plan I would say in capital letters: GLOBALISATION, PROFESSIONALISM and AWARENESS," said EFP president Juan Blanco.
Other items on the agenda for the meeting, at the Pestana Palace Hotel, include the EFP's growing institutional contacts with organisations such as the World Health Organisation and the International Diabetes Federation. There will also be an update on progress in the campaign for European Union recognition of periodontology as a speciality.
Another item on the agenda is approval of the proposed change of name for the External Affairs Committee, which is due to become the Communication and Co-ordination Committee, a title which better describes the range of its work.
In addition to reports to the executive committee from each of the EFP's individual committees, there will also be progress reports on the organisation of the Perio Master Clinic 2017 in Malta in March next year, the European Day of Periodontology in May 2017, and EuroPerio9 in Amsterdam in June 2018, as well as an update on the search for a venue for EuroPerio10 in 2021.
There will also be an update on preparations for the next EFP general assembly, to be held in Santiago de Compostela in Spain in April 2017.
Looking ahead to the meeting, EFP president Juan Blanco said: "There is a clear "EFP spirit" which persists among us and keeps all these national societies joined together. The EFP is a clear demonstration of the truth that the whole is much greater than the sum of the parts."
Iain Chapple, the federation's secretary general, added: "This is a very important meeting, as the EFP will reflect upon its original constitution and look for a way to keep all our member societies engaged, as well as agree our strategic plan and start defining our operational plan for the next four years."