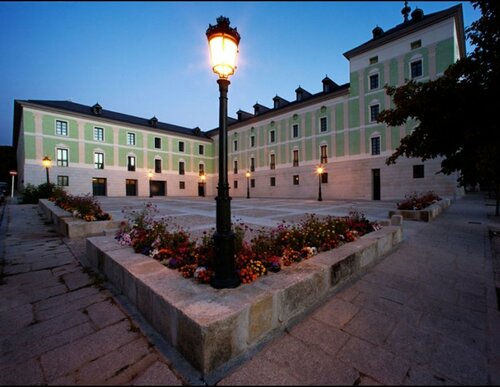 European experts from two areas of dentistry come together on November 6 to 9 for the EFP Perio Workshop 2016, which will focus on the relationship between caries and periodontal diseases.
Organised by the EFP in partnership with the European Organisation for Caries Research (ORCA), the workshop – "The Boundaries between Caries and Periodontal Diseases" – involves 75 invited experts from the two organisations.
During the workshop, the available evidence on the common links between these important oral conditions will be reviewed, with special emphasis on the associated causes and risk factors and on aspects of prevention that may influence both.
Sponsored by Colgate, the workshop takes place in La Granja de San Ildefonso, near Segovia in Spain, in a modern conference and convention centre set in an 18th-century palace built by King Charles III for his children. This attractive venue, 55 miles from Madrid, has hosted the recent editions of the EFP Perio Workshop.
Over the four days of the workshop, four working groups will focus on: (1) the role of microbial biofilms in the maintenance of oral health and the development of dental caries and periodontal diseases; (2) the interaction of lifestyle, behaviour or systemic diseases with oral health, dental caries, and periodontal diseases; (3) the prevention and control of dental caries and periodontal diseases at the individual and the population level; (4) age-related effects on oral health, dental caries, and periodontal diseases.
The conclusions of the workshop will later be published in a special open-access supplement of the EFP's Journal of Clinical Periodontology.
See also: EFP prepares for Perio Workshop 2016 on relationship between caries and periodontal diseases