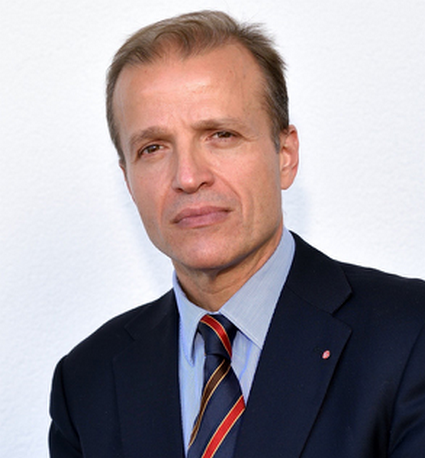 The general assembly of the EFP, meeting in Bern (Switzerland) on March 30, voted to approve Andreas Stavropoulos (Sweden) as the new elected member of the federation's executive committee.
In this role, he will act as the co-ordinator of Gum Health Day 2020, sit on all the EFP committees, and then become president in 2022, succeeding Filippo Graziani (2019-20), Xavier Struillou (2020-21), and Lior Shapira (2021-22).
In a statement on his nomination for the executive committee (EC), Prof Stavropoulos highlighted three areas that he would like to pursue over the next five years.
First, attaining the long-pursed goal of official recognition from the European Union of periodontology as a speciality within dentistry. Such recognition would allow greater mobility and collaboration between periodontists across Europe, for the greater benefit of patients.
Second, increasing the involvement of the national societies and the value of the EFP brand, building on the "great initiative of streamlining knowledge and increasing awareness" represented by the federation's projects with its partners (Oral Health and Pregnancy, Perio & Caries, Perio & Diabetes).
Third, creating EFP scholarships to increase contact and collaboration between member societies and provide more opportunities for younger colleagues to conduct research at EFP-accredited university programmes and to participate as speakers at member-society meetings
'Great honour'
"It is a great honour to be nominated for the EC of the EFP, and of course a much greater honour to be elected," said Andreas Stavropoulos. "I am really humbled by this. My intention is to work with the rest of the team to strengthen the EFP brand and give back to the member societies and their members. I will do my best to represent the interests of all societies, the large and the small, equally."
Since last year, Prof Stavropoulos has been a member of the of the scientific-affairs committee and he supervises the editing of JCP Digest, the EFP's research summary.
Andreas Stavropoulos was born in Greece where he studied dental technology and dentistry, before taking a postgraduate degree in periodontology and implant dentistry at Aarhus University in Denmark, where he later joined the staff and was mentored by the late Prof Thorkild Karring.
He became professor at the department of periodontology at Malmö University in Sweden in 2012 and has been a member of both the Danish and Swedish societies of periodontology, both of which he has represented at board level and as EFP delegate. He has been a member of the EFP's undergraduate-education committee since 2017.
"We had two excellent candidates, both of whom are great friends and colleagues, " said Iain Chapple, who stood down as EFP secretary general after the general assembly. "Andreas lost out last year but succeeded this year, testimony to his tenacity and desire to serve the EFP, and I am sure he will make a great president.
"I am only sorry he will be a president I won't get to work alongside now that I have finally finished on the EC, but I wish him luck and [new secretary general] Nicola West will be a great colleague to him."