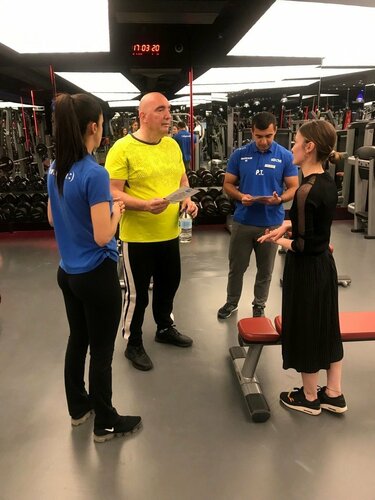 The Turkish Society of Periodontology prepared for Gum Health Day by translating the flyers, brochures, and videos provided by the EFP, sending them to members to use with their patients.
Staff at university clinics displayed the Gum Health Day posters in visible locations and gave explanations about gum health to the public, along with samples of toothpaste and toothbrushes (provided by Colgate).
Members of the board of the Turkish Society of Periodontology gave two live television interviews explaining the importance of gum health and the aims of Gum Health Day. Society president Sule Bulut was interviewed on a local channel in Ankara, and general secretary Seyhan Gucum on national channel NTV. The society has provided links to the videos of these interviews on its website and via emails to its members.
Past president Bahar Eren Kuru gave two lectures to dentists in which she placed special emphasis on the prevention of periodontal and peri-implant diseases and highlighted the role of Gum Health Day in raising awareness. The lectures were given in Sakarya on April 20 (in co-operation with the Tureing Dental Society) and in Istanbul on May 13 (in co-operation with the Yeditepe Dental School).
In addition, members of the Turkish Periodontal Society visited a social club and a sports centre in Istanbul to hand out leaflets along with free toothpaste and toothbrushes.