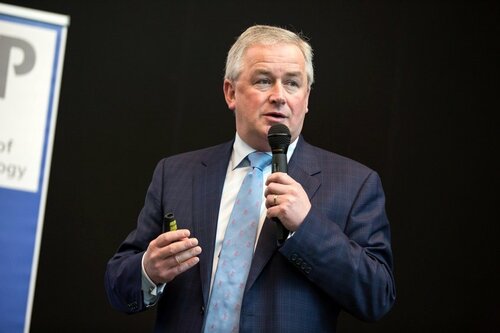 The final session at Perio Master Clinic 2020 will tackle the crucial topic of how to deal with complications that arise from implants and periodontal surgery.
The session will be moderated by periodontists from the host nation of Ireland, Tiernan O'Brien and Ioannis Polyzois. Dr O'Brien explained the plans for the session.
"It is the last session and so needs to serve as a wrap-up of the entire meeting. We will have covered all the topics in terms of surgical techniques and procedures for a variety of clinical situations during the previous sessions.
"So this last session has to have a broad scope, and it will have – because we are going to look at complications across, not one, but all of the different clinical scenarios: regenerative periodontal surgery, aesthetic plastic surgery, implant surgery, and implants in the aesthetic zone."
He added that the second important thing about the session was that it would examine in detail not just the complications than can arise but, more importantly, how to manage them in the clinic.
"It is easy to discuss all the things that can go wrong but a different matter to address how to manage these problems when they do occur," he said.
The session, Complication management after reconstructive surgery at natural teeth and dental implants (Saturday, March 7,15.00-17.05), will feature presentations from:
Kevin Murphy (US) on managing complications after reconstructive periodontal surgery,
France Lambert (Belgium) on managing complications after aesthetic periodontal plastic surgery,
Daniel Buser (Switzerland) on the management of implant complications in aesthetic areas, and
This will be an interactive session and participants will be able to ask questions of the speakers by using the special Perio Master Clinic 2020 application.
"This will be an honest overview of how to manage these complications from four of the world's most respected clinicians," concluded Dr O'Brien. "It should provide the audience with a valuable insight into how to get out of jail when things don't work out as planned."
PERIO MASTER CLINIC 2020: FULL PROGRAMME