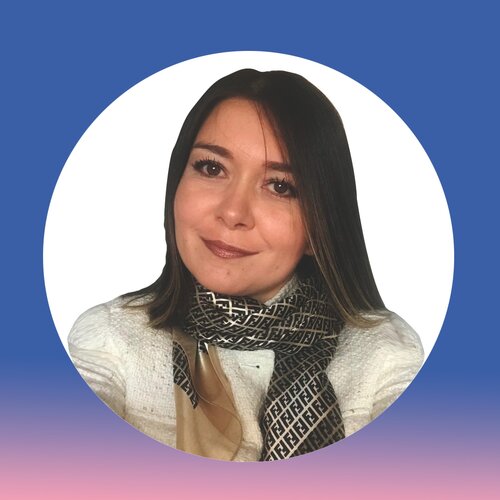 Introducing Mia Rakić, the new EFP officer
Dr Mia Rakić, from Serbia, was recently elected as a new member of the EFP executive committee. This is a steppingstone on the way to becoming the EFP president in 2026-2027. In this profile, Dr Rakić introduces herself to EFP members. She is a specialist in periodontology and oral medicine, with a Ph.D. on bone loss markers of peri-implantitis and post doc studies in precision nano-biomaterials for bone regeneration.
What motivates Mia Rakić?
Being elected as an EFP officer is the most prestigious milestone in my professional career, but also the biggest responsibility and challenge that I have had. What makes this special is that the EFP proves its audacity and values by electing a female, the youngest officer and the first Serbian periodontologist.
Serbia has a long tradition in perio. This nomination is an important moment for the Serbian Society of Periodontology. My involvement in periodontology dates from my undergraduate studies. Currently, my activity in periodontology and implant dentistry encompasses research (i.e. basic research, clinical and translational research in domain of bone diagnostics and bone regeneration, as well as periodontal medicine); periodontal teaching; patient treatment and regulatory aspects of periodontal practice.
What Mia would like to accomplish
In my professional journey I was trained and worked in different European countries allowing me to experience the diversity of the periodontal profession (education, research, teaching, and regulatory aspects). Another privilege was to "grow" in the EFP, being active in the federation for years. This enabled me to acquire a good understanding of the periodontal profession and the functioning of the EFP. It also helped me to understand the needs and expectations of the various EFP member societies. Based on this precious experience I identified some key objectives:
First, I understood that the ultimate power of the EFP is its diversity, represented by national societies. During my professional engagement in various European countries, I identified differences related to periodontal training and approaches. I strongly believe that implementing the best aspects of each society can substantially advance the overall EFP strategy and provide far-reaching impact for everyone involved. I will work to reinforce collaboration between national societies, as well as between societies and EFP committees.
Second, recognition of periodontal specialty in all EFP member countries is undeniably needed. I was trained in a country where periodontology is a fully recognised dental specialty, but this is not the case everywhere in Europe. I will do my utmost to contribute to specialty recognition in the EU, as this is a priority for the EFP and the European periodontal profession. Greater implication of Eastern European countries and other smaller societies where periodontology is a fully recognised specialty may help advance this crucial objective.
Finally, since top-quality research is the driving force behind the progress of any medical profession, another important goal is to set-up a network of EFP societies (both full and associated members). This will reinforce the scientific impact of individual societies, while amplifying the EFP's overall reach, contributing to its reputation as "the leading source" of cutting-edge scientific advances in periodontology and implant dentistry.
I am thrilled to be part of this magnificent team and I am keen to offer the best of my knowledge to fuel the progress of EFP projects and of European periodontology.