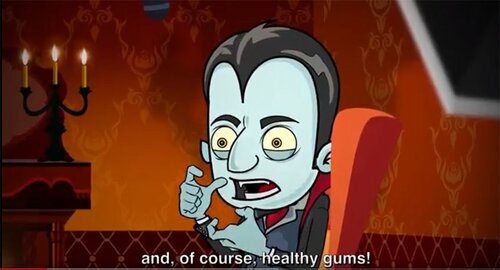 The Israeli Society of Periodontology and Osseointegration celebrated European Gum Health Day 2018 by releasing three videos about gum health.
The videos, in English and also with English subtitles, aim to raise awareness among patients of different periodontal treatments.
The videos, available on YouTube, are: Take care of your gums, Healthy smile starts with healthy gums, and Interview with the Vampire.
The society said that it was happy for other EFP-member societies to use and share this material.
The Israeli perio society also produced a YouTube video in Hebrew in which its periodontist members explain to patients the importance of periodontal health.
The society's chairman, Dr Nirit Tager Green, was interviewed for a radio programme about health, where he spoke about gum diseases and treatments:
The Israeli society also organised a special conference for general dentists in continuing education in periodontics.

All the Eurpoean Gum Health Day 2018 events, vidoes, and information were posted on the society's website and Facebook page.