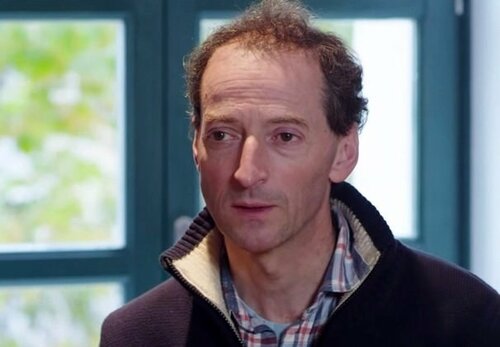 The EFP's JCP Digest publication, which launched in May 2014, has proved popular in the periodontal community – the 12 issues published to date have been viewed or downloaded more than 16,500 times.
The JCP Digest, which is available free-of-charge on the EFP website, offers concise perio research for clinicians who may lack the time to read through dense research papers but who want to keep their knowledge up to date. From each monthly issue of the Journal of Clinical Periodontology (JCP), one highly relevant study is selected and summarised by teams of rapporteurs from postgraduate periodontology courses at leading universities and academies, working under expert supervision.
The JCP Digest is co-ordinated centrally by Iain Chapple, chairman of the EFP's scientific advisory committee, with the co-operation of JCP editor-in-chief Maurizio Tonetti, and under the umbrella of the EFP's executive affairs committee. It is published in PDF format and is available in six languages: English, French, German, Italian, Portuguese, and Spanish.
By the end of July, the 12 editions in their six languages had been viewed online or downloaded a total of 16,504 times, according to data from Canterbury Web Services, the EFP's technical services partner.
As might be expected, the original English version was the most popular: its 12,223 views or downloads account for 74% of the total. The next most popular version was the Spanish (1,190), followed by the German (1,080), and the Italian (786). The Portuguese version had been viewed or downloaded 667 times and the French version 558 times.
The most popular issue was the first one (Extraction sockets: erratic healing impeding factors), closely followed by issue 11 (Replacing or retaining molars with furcation involvement), and then by issue 3 (Evaluation of the effect of non-surgical periodontal treatment on oral-health-related quality of life).
Viewing of the JCP Digest takes place mostly during the week, with weekday viewing accounting for 61% of the total and weekend viewing for 39%. Monday and Tuesday are the most popular days for viewing the publication, while the fewest views take place on Fridays. Mornings, between 07.00 and 10.00 (GMT/BST), and evenings, between 19.00 and 20.00, are the most popular times of the day for accessing this content.
The first 12 issues of JCP Digest involved rapporteur teams from the following universities:
Catholic University Leuven, Belgium

Paris Diderot University, France

University of Strasbourg, France

Trinity College Dublin, Ireland

Rambam Medical Centre, Haifa, Israel

The Hadassah-Hebrew University Medical Centre, Jerusalem, Israel

Academic Centre for Dentistry, Amsterdam, the Netherlands

Complutense University, Madrid, Spain

Sahlgrenska Academy, Gothenburg, Sweden

University of Bern, Switzerland

Yeditepe University, Istanbul, Turkey

UCL Eastman Dental Institute, London, UK.
The first cycle of 12 issues of JCP Digest, all based on articles published in the JCP during 2014, concluded in July with the publication of JCP Digest 12, which summarised research into sex-specific genetic factors relating to the risk of aggressive periodontitis in men and women.
The second cycle of JCP Digest, devoted to summaries of papers published in the Journal of Clinical Periodontology in 2015, is set to start appearing within the next few weeks. The first of these new digests summarises a paper on "Randomized controlled multicentre study comparing short dental implants (6 mm) versus longer dental implants (11–15 mm) in combination with sinus floor elevation procedures", exploring a potentially less costly and less traumatic approach for patients with limited ridge height who require implants.
"The JCP Digest has been a great success and I am hugely grateful to the students of the EFP-approved graduate programmes and their supervisors for all their hard work and expertise," said Prof Chapple. "It was particularly important to me that we were able to translate the 2014 Digests into French, Spanish, Italian, German, and Portuguese and I have to sincerely thank Dr M.C. Carra and Dr A. Sarfati (France), Dr Ana Molina Villar (Spain), Dr Filippo Graziani (Italy), Dr Alexandra Stähli (Germany), and Dr Ricardo Faria Almeida (Portugal) for their excellent translations.
"We need to raise awareness of this new resource, which is an example of how the EFP is now trying to provide new resources for our member societies. Much more is planned for the future."
All published issues of JCP Digest in all six languages can be viewed and downloaded from the EFP website.