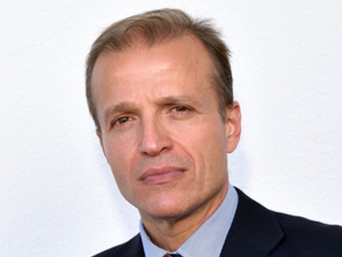 "Together we are stronger", is the message from new EFP president Andreas Stavropoulos, who took up his post after the federation's general assembly in Vienna on March 26.
In a message to EFP members, Prof Stavropoulos says: "We should not let minor differences and special interests divide us – we should stay united and continue jointly working for the pan-European recognition of periodontology as a dental speciality, for the benefit of patients."
After noting the challenges of the Covid-19 pandemic and the armed conflict in Ukraine – and highlighting the EFP's recently launched Help Ukraine donation campaign – the new EFP president looks with optimism at the year ahead in periodontology.
He notes how the EFP is completing its clinical practice guidelines for the treatment of periodontitis and how it is now working on the guidelines for the treatment of peri-implant biological complications.
"This was a major project, which was only possible due to very hard joint work of a dedicated group of experts from all around Europe, and beyond," he writes. "We're convinced that these EFP S3-level clinical practice guidelines will have a positive impact on the health of patients across the globe."
He also looks ahead to EuroPerio10, "the global congress of periodontology par excellence", which takes place on June 15-18 in his hometown of Copenhagen where the periodontal community will finally be able to "meet again, enjoy the presentations and discussions, the scientific confrontations and debates, the laughs and anecdotes, and experience together everything that a large congress offers. And above all, we can feed our common interest: periodontology!"
The EFP's new president, who is professor of periodontology at Malmö University in Sweden, also notes that over the years "voices have been raised within the EFP family regarding the disproportionate effort by some of the member societies." But he insists that "what we have in common is much greater than what separates us" and urges everyone to "work together on our common interests, based on our shared background, our similarities, and our largely similar needs, whether we are small or big."
He concludes his message with a call for unity: "All people want, first and above all things, to be healthy. Let us join forces for better health conditions in Europe, and beyond. Together we are stronger, and we can achieve so much more."