Welcome from the president
President's words of welcome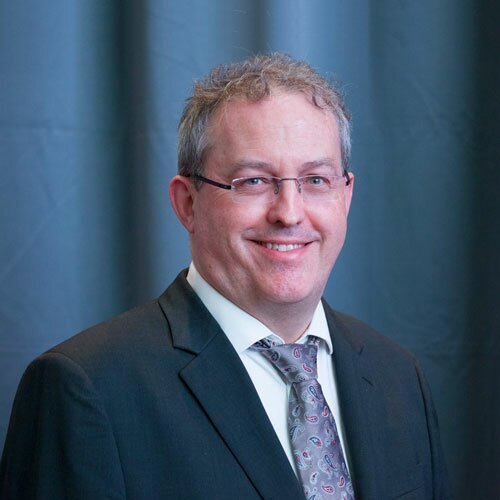 Dear colleague, dear friend,
I would like to send a message of support and solidarity to all members of the oral-healthcare team who are or have been offering urgent treatment and service to patients during this global crisis. On behalf of the EFP, thank you for your sense of duty, your professionalism, and for adopting safe practices and standard procedures according to each country.
I invite you to remain positive and safe. I am convinced that we will put the current epidemic behind us very soon.
Today the EFP represents more than 16,000 periodontists and members of the oral-healthcare team. We try to inspire them, to guide them, and to serve them. We, the EFP, are the sum of the initiatives we organise – our campaigns, our guidelines, and our events. We provide a framework for patients to have better treatment, for citizens to be made aware of gum health, for professionals to be kept updated, and for students to be trained – always in the context of our shared goal of "periodontal health for a better life".
We are proud that the EFP embodies all this. But the heart and the engine of our federation is our 37 affiliated societies. They are us, the EFP. We need to listen to and collaborate closely with each of the member societies and give them all the support we can. Their drive is the EFP's drive, so we owe them a lot.
I am the first French president of the EFP since Jean-Louis Giovannoli co-founded our organisation back in 1991. Maybe by coincidence, maybe not, almost 30 years later the EFP is again led by a Frenchman.
Over nearly three decades, we have developed a successful, but more complex, organisation to lead. As president of the EFP, I am deeply honoured to be able build on the extraordinary legacy left by my predecessors. I would like to thank Filippo Graziani and Anton Sculean in their role of past presidents, as well as the members of all the EFP committees.
In recent years we have driven the EFP to a truly global reach with the entrance of international associate members, with our partners who have helped us to develop various global campaigns, and with our successful conferences EuroPerio and Perio Master Clinic.
Today, the challenges are many: preparations for EuroPerio10 on June 2021, Gum Health Day 2020 on May 12, the launch of our new website, and various new partner projects. David Herrera will start as the new chair of our Workshop Committee. A new editor-in-chief of the Journal of Clinical Periodontology will be announced soon, and we continue to push for our profession to be recognised as a speciality across Europe.
A very challenging and complicated year lies ahead of us, and it is going to be an honour to serve you – our members – the best I can.
Xavier Struillou
EFP president