Welcome from the president
Interested in gum health? Welcome home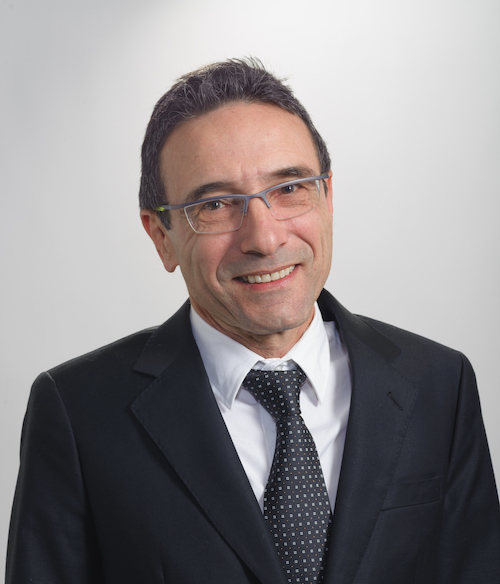 Dear colleague, dear friend,
Welcome to the home of the EFP – your website of reference about gum health and gum disease. Wherever you come from and whatever your interest in periodontology or implant dentistry, you are warmly welcomed.
The European Federation of Periodontology is a non-profit organisation that brings together 37 national scientific societies (from five continents) specialising in periodontology. But we are more than that. We at the EFP are a community. A community of people with the same interests and a common purpose to put gum health in the high place it deserves in modern medicine and healthcare. And this community is united by a common desire to remain as the influential driving force of periodontology globally.
As president of the EFP, I feel honoured and determined to make the EFP a place for you. Whether you are a scientist or a clinician, a member of the dental team or a medical professional, a patient, or just someone interested in keeping their gums healthy – this is the place for you. I am convinced that here at the EFP website you will find the answers you are looking for. Welcome home.
This year is unique for the EFP – it is our thirtieth anniversary. It is time to look back and to revere the pioneers and commemorate these 30 years of boosting periodontal health and science globally. Over the years, we have gone global and become more ambitious and better. Our 37 national societies with more than 16,000 professionals working in gum health are our core and our driving force – their exceptional human capital is the heart and soul of the EFP and their talents put together are much more than the sum of their individual strengths.
It is hard to get to the top, but it is harder to stay there. That is why I am determined to reinforce the EFP as a world-leading organisation in dentistry. So, we need to attract many young talents to join our national societies, invigorate them, and explore new ways to excellence. We also need to boost the role of female periodontists at the EFP, as today the brightest generation of high-quality professional women is emerging – but they still do not get the visibility and recognition they deserve.
We need to work better and more closely with family physicians, who are the first line of medical treatment, and such collaboration will promote oral and general health, thus serving our vision of 'Periodontal health for a better life'.
We need to maintain and expand our global reach by keeping EuroPerio as the congress of periodontology par excellence. I am sure that EuroPerio10 in Copenhagen in June 2022 will be a resounding success.
Finally, we need to bring normalcy back to our practices, our classes, our teams. The Covid-19 pandemic hit us all – personally and as an organisation – but, at the same time, it encouraged us to give answers to the new questions of the profession and to gain new skills. Under my predecessor Xavier Struillou's leadership, the EFP developed new interactive platforms for e-learning and the exchange of knowledge, such as our Perio Sessions webinars and our Perio Talks sessions to engage more efficiently with our stakeholders on social media. Those skills will stay with us.
These examples prove that obstacles have failed to stop us at the EFP so far. There is no reason to think that they will start now. Rather we will take them as opportunities to improve. With your support, all issues are surmountable. So, thank you – and welcome to the EFP.
Lior Shapira
President of the EFP