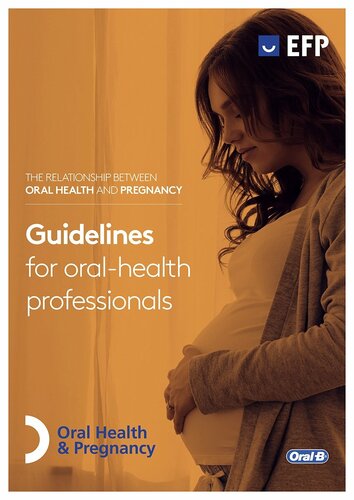 The Oral Health and Pregnancy project, launched by the EFP in partnership with Oral-B in September, is moving to its second stage.
The 30 national societies of periodontology who comprise the EFP are now able to work on the national level to disseminate the key messages to dentists, other health professionals, and women.
The EFP is making available to its affiliated national societies all the materials created for the project's website so that they can adapt them for use in their individual countries. The materials include scientific papers, guideline documents, brochures, infographics, and a press release
Each national society will be able to translate the material into local languages, although they can also distribute the English-language originals if they prefer.
The national societies have been given a deadline of December 8 to tell the EFP which materials (if any) from the project they intend to use and to what extent.
The EFP will supervise the edition of the local versions, to ensure that everything is consistent with the "look and feel" of the original material produced for the Oral Health & Pregnancy Project.
It is expected that the societies are most likely to take the guidelines and brochures – both sets of publications are written for the specific groups of oral-health professionals, other health professionals, and women) – as well as the infographics, which explain the key issues in a clear and visually attractive way.
The EFP is encouraging the national societies to translate the official press release about the project, and then distribute it with their own name and logo added to those of the EFP and with additional quotes from the society president or another board member.
The national societies will be able to take the project into its third stage by contacting local offices of Oral-B to discuss funding for specific actions at the local level about oral health and pregnancy, based on the scientific research and key messages produced by the Oral Health & Pregnancy project.