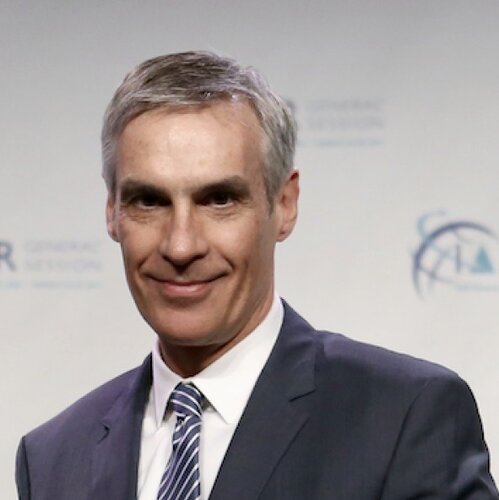 The EFP's prestigious Journal of Clinical Periodontology will have a new editor-in-chief: Panos N Papapanou will take over the helm from Maurizio Tonetti in March 2021.
The change was announced to the EFP's affiliated national societies of periodontology by secretary general Nicola West during the online general assembly on October 3.
Prof Papapanou works at the Columbia University College of Dental Medicine in New York, USA, where he is professor of dental medicine, director of the division of periodontics, and chairman of the section of oral, diagnostic, and rehabilitation sciences.
He received his dentistry degrees from the National and Kapodistrian University of Athens (Greece) and Columbia University, his PhD from Gothenburg University (Sweden), and carried out post-doctoral training in oral microbiology at the Forsyth Institute in Boston, USA.
His research has been funded by the National Institutes of Health, foundations, and industry, and his publication list includes studies of the epidemiology of periodontal disease, the assessment of microbial and host-derived risk factors, the pathobiology of periodontitis, and the disease's role as a general health stressor.
He is the recipient of several international awards, including the Jens Waerhaug Prize from the Scandinavian Society of Periodontology in 1988, the Anthony Rizzo Award from the International Association for Dental Research (IADR) in 1996, the William Gies Award for Clinical Research from the IADR in 2015, the Yngve Ericsson Prize in Prophylactic Dentistry Research (jointly awarded by the Swedish Patent Revenue Fund for Prophylactic Odontology and the European Organization for Caries Research) in 2016, and the Distinguished Scientist Award for Basic Research in Periodontal Disease from the IADR in 2017.
He is board member of several journals and has served as associate editor of the Journal of Clinical Periodontology between 2009 and 2016. He is a fellow of the American College of Dentists, and past president and councillor of the IADR's Periodontal Research Group.
The Journal of Clinical Periodontology, whose impact factor for 2019 was 5.241, is ranked second out of 91 publications in dentistry, oral surgery, and medicine, according to International Scientific Indexing.
"We are delighted to welcome Panos to the EFP team and look forward to working with him as editor-in-chief of the Journal of Clinical Periodontology next year," said EFP secretary general Nicola West.
"