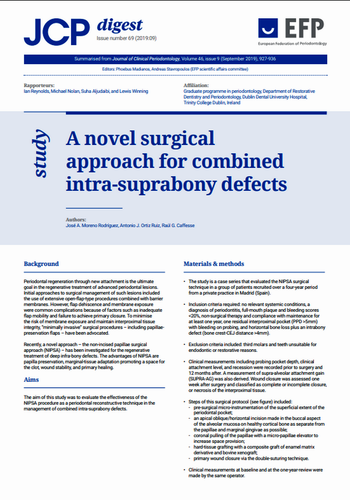 The EFP is pleased to announce that Perio Master Clinic 2020 in Dublin in March next year is fully booked.
About 750 registrations have been sold and the EFP's professional conference organiser Mondial Congress and Events has opened a waiting list for people to sign up in case of cancellations.
The "fully booked" sign was placed on the door of Perio Master Clinic 2020, which will be held at the Royal Dublin Society on March 6 and 7, soon after the "early bird" booking deadline closed on November 30.
The two-day master clinic features presentations from leading clinicians on the current and future challenges of hard- and soft-tissue aesthetic reconstructions around teeth and dental implants. It is preceded by a day of hands-on workshops on Thursday, March 5.
"Naturally, we in the Irish Society of Periodontology are delighted with the response," said Declan Corcoran, chair of Perio Master Clinic 2020. It just shows that the delegates recognise what a quality line-up of speakers we have, and Perio Master Clinic 2020 is shaping up to be the congress of the year.
"The work doesn't stop here however! Our job now is to make this congress the most memorable ever from a learning, cultural, and networking perspective."