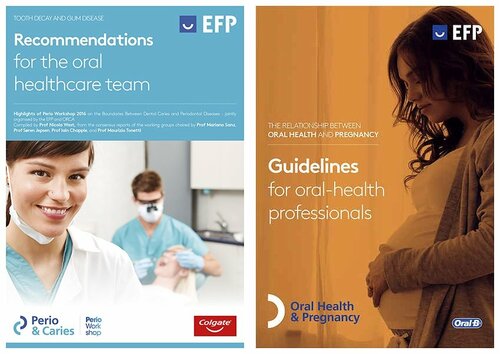 The EFP's recent general assembly elected three new members of the European Projects Committee, the committee that oversees the projects that the EFP is developing with its partners.
The national societies of periodontology of Finland, Hungary, and Israel, and were elected to the committee as representatives for the next year of the smaller national societies, replacing Ireland, Poland, and Portugal. They join the permanent members of the committee, the "big" societies (those with more than 1,000 members) of France, Germany, Italy, the Netherlands, Spain, and the UK.
Having launched the Oral Health & Pregnancy project (with partner Oral-B) in September 2017 and Perio & Caries (with Colgate) in January this year, the European Projects Committee is now working with the other five EFP partners to draw up future projects.
Next out of the block will be Perio & Diabetes, in partnership with Sunstar, which will be based on the outcomes of the joint workshop held in February 2017 by the EFP and the International Diabetes Federation (IDF). Work has already started on developing the materials for this project, which is expected to be launched formally in the autumn.
The following project under discussion is Perio & Cardio, in partnership with Dentaid. The materials for this project will be developed from the outcomes of a joint workshop planned for early 2019 involving the EFP and the World Heart Federation (WHF).
Future projects with other partners are at an earlier stage of development.