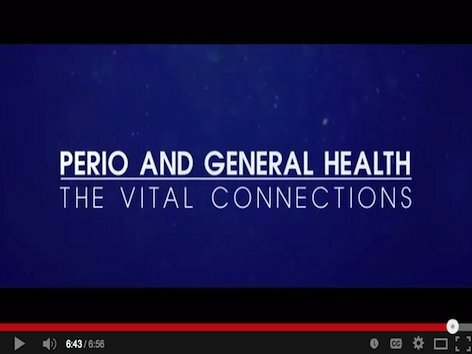 Guidelines for clinicians on the prevention of periodontal disease will be issued by the EFP this April when the Journal of Clinical Periodontology (JCP) publishes the conclusions of the XI European Workshop in Periodontology: Effective Prevention of Periodontal and Peri-implant Diseases.
Dr. Iain Chapple, chairman of the second of the Workshop's four working groups (Primary prevention of periodontitis – managing gingivitis) foresees an important impact from the guidelines for oral health professionals. These will clarify the efficacy of techniques used in oral hygiene around the world, while stressing the need for clinicians to fully inform patients on how to maintain a healthy mouth.
The value of oral hygiene instructions
The importance of correctly instructing patients will be one of the key issues to emerge from the data reviewed by working group 2, data that will translate into guidelines for professionals from April onwards.
"Professional oral hygiene instruction should always underpin mechanical plaque control and has been shown to reduce plaque and gingivitis scores, even with a single episode, but reinforcement is recommended," urged Chapple.
The Workshop was split into four working groups. Group 1 - Principles in Prevention of Periodontal Diseases - was chaired by Maurizio Tonetti; Group 3 - Primary prevention of peri-implantitis – Managing peri-implant mucositis - was chaired by Soren Jepsen, while Mariano Sanz, overall chair of the XI Workshop, was chairman of group 4 - Managing complications of gingival and periodontal diseases and professional mechanical plaque control.
A top-level scientific meeting
Dr. Chapple emphasised the high level of the Workshop's analytical approach.
"I was very impressed by the quality and comprehensive nature of the systematic reviews and meta-reviews," said Chapple, who is head of Periodontology at the University of Birmingham's School of Dentistry (UK).
"There is no doubt that the evidence-based nature of these recommendations will have a significant impact on the discipline," he continued.
EFP Workshops
This EFP Workshop took place over four days last November in the Spanish mountain town of La Granja de San Ildefonso near Segovia. The town has hosted many of the now annual research summits in which European experts have often been joined, as this year, by distinguished colleagues from the American Academy of Periodontology. While researchers regularly extend their long intense sessions in order to complete their systematic review procedure, work is generally carried over to the following months, much of it in the hands of the working group chairmen, who carefully prepare the conclusions to meet deadlines for the publication of a special Workshop supplement in the April issue of the JCP.
The full working group no.2 from the XI European Workshop in Periodontology:
Chairman: Iain Chapple;
Reviewer: Fridus Van der Weijden, Christof Doerfer,
David Herrera, Lior Shapira; Participant: Mario
Aimetti, Nicole Arweiler, Nikos Donos, Filippo
Graziani, Henry Greenwell, Eren Kuru Bahar, Anna
Louropoulou, Eli Machtei, Phoebus Madianos,
David Polak, Wim Teughels, Arie Van Winkelhoff.