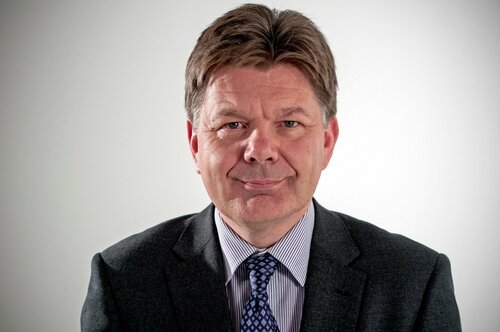 The EFP has opened a door to a strategic relationship with the International Diabetes Federation (IDF) to explore ways to improve the early diagnosis and control of type-2 diabetes.
At a meeting in March at the IDF's Brussels headquarters, the two federations discussed possible forms of collaboration, how they might align their respective priorities, and how to identify shared goals.
Many type-2 diabetes patients are not aware that they suffer this chronic disease. The dental or periodontal practice – which patients who believe they are healthy are likely to visit more often than a general practitioner – provides a suitable place for the early detection of diabetes.
The IDF is interested in learning more about the links between periodontal health and diabetes, and in working with the EFP to explore ways to help detect and control type-2 diabetes. David Cavan, the IDF's director of policy and programmes, was among the speakers at an EFP press conference in Frankfurt on April 12, which issued a call for Europe-wide action improve oral health, general health, and public health.
In this way, the IDF becomes another key player in global health to start strategic co-operation with the EFP. The meeting with the IDF is part of a wider EFP initiative to build partnerships with relevant international institutions and organisations including the European Parliament and the World Health Organization.
The aim of these initiatives it to put gum health high on the global health agenda and to position periodontists as key players in promoting both oral and public health.