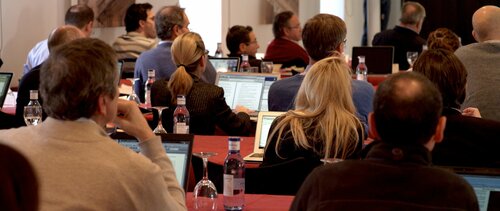 The first full day of EuroPerio8 offers a programme packed with the latest scientific research on a host of topics related to periodontitis and implant dentistry, as well as a prize presentation and a film screening.
The EP8 scientific programme for Thursday, June 4 offers four strands to appeal to the diverse interests of the delegates who will be attending the triennial event.
The 'Master Clinician Forum' will focus on perio-mucogingival surgery, featuring sessions on the choice of surgical techniques, the treatment of multiple recession defects, and innovative and emerging technologies, with several first-level figures.
Meanwhile, the session on 'Critical Factors in Implant Dentistry' will consider subjects including the timing of implant replacement, or critical factors in implant surgery and in the surgical treatment of peri-implantitis.
The seminar 'Understanding Periodontitis: Current Base Knowledge' will feature panels about the determinants of disease susceptibility, the "biofilm challenge", and the host response.
Finally, sessions on 'Contemporary Practical Periodontics' will explore innovative approaches to instrumentation, effective plaque control, and effective risk-factor management in periodontology thanks to contributions by experts coming from seven European countries.
There will also be series of sponsor sessions at lunchtime, followed by the presentation of the EFP Clinical Research Prize (the formerly known as Jaccard Prize), as well as further sponsor sessions.
A world film premiere will be at the very start of the day: Cell-to-cell communication, produced by Quintessence Publishing and Sunstar Foundation, which explores the links between oral and systemic health, featuring the proceedings of an EFP workshop on the subject.
The day ends with a congress party, where discussion of the presentations can continue in an informal environment that also provides a great opportunity for networking.
Book your place at EuroPerio8 before May 13 to enjoy discounts of up to 15%.