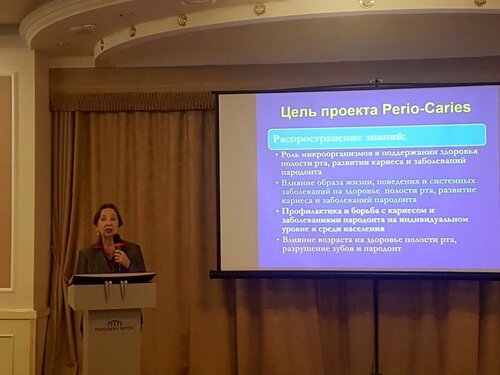 The importance of the new classification of periodontal and peri-implant diseases was emphasised by the president of the Ukranian Society of Periodontists at the 5th National Ukrainian Dental Congress in Kiev, held on October 18 and 19.
Galyana Biloklytska said that it was urgent for the new classification, developed by the EFP and the AAP (American Academy of Periodontology), to be adopted by the dental community in Ukraine.
"This classification should be urgently included in all dental training programmes at the undergraduate level of higher educational establishments of a medical profile and institutions of postgraduate education of Ukraine," Prof Biloklytska told the congress.
Her presentation at the congress, which was devoted to prevention in dentistry and the role of the dentist in preventing major dental diseases, also highlighted the EFP's Perio & Caries project.