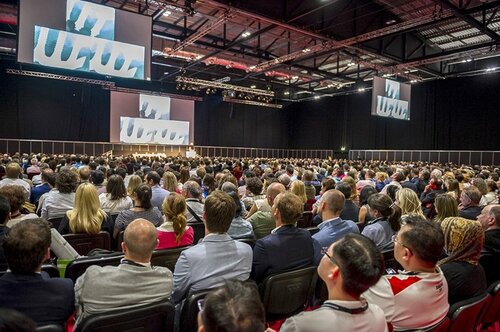 One of the strategies adopted by the EuroPerio9 organising committee has been to attract younger periodontists, dentists, and hygienists to the congress, which takes place in Amsterdam from June 20 to 23.
The aim has been to create a scientific programme that will appeal to those whom organisers describe as the "next generation" and "future opinion leaders."
The approach is certainly proving successful, as 44% of those who have already registered for the event are aged 35 or below.
And the range of countries taking part is also very wide, with registrations coming from more than 100 countries.
The organising committee and the EFP's professional congress organiser Mondial Congress & Events, are expecting EuroPerio9 to be the biggest EuroPerio in terms of participant numbers, with registrations on target to beat the 9,626 achieved by EuroPerio8 (London, 2015).
In addition, the congress at the RAI Amsterdam centre will feature the biggest-ever EuroPerio exhibition, with a total of 3,500m2 of space sold to exhibitors and sponsors.
In terms of the scientific programme, there will be more sessions than at previous editions of the triennial congress, with 87 separate sessions (including the opening and closing ceremonies) plus 24 poster-discussion sessions.
"We are very pleased to see the high number of young participants," said Michèle Reners, chair of the EuroPerio9 organising committee, who added that the special EuroPerio9 App for smartphones and tablets (to be launched within the new EFP App) will be particularly useful to this group.
"Using the EP9 app, will give us more possibilities of interactivity," she added. "But we believe that all types of practitioner will find the session he or she is looking for and will like this new-look EuroPerio."