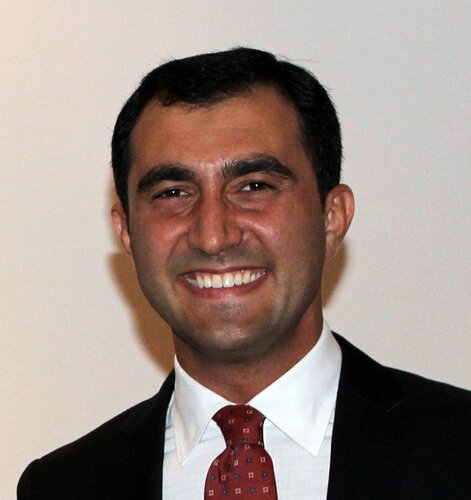 The Azerbaijani Society of Periodontology was welcomed into the EFP family at the general assembly in Santiago de Compostela (Spain) on April 1, becoming the federation's 30th member.
The new associate member was founded less than five years ago, in August 2012, and is the only non-governmental and non-profit organisation for the periodontal community in Azerbaijan. The Azerbaijani Society of Periodontology has 37 general members and six honorary members.
The society's main purpose is to promote the development and recognition of periodontology as a separate dental speciality in Azerbaijan.
The Society provides information about its activities through its website, monthly newsletters, and social media. It also collaborates with relevant state and municipal authorities and has organised scientific meetings, including congresses, seminars, and workshops.
"As an EFP member society, the Azerbaijani Society of Periodontology aims to actively collaborate with the EFP and other member societies in order to promote nationally and internationally a higher quality of periodontal science, practice, and research activities," said Cavid Ahmedbeyli, the society's president.
He adds that the society has actively promoted EFP events and projects such as Perio Master Clinic 2017, EuroPerio9, the EFP Manifesto, and the Perio Focus Green Paper.
Last year, even though not yet a member of the EFP, the Azerbaijani perio society organised activities for the European Day of Periodontology.
It is now preparing for this year's awareness day, European Gum Health Day on May 12, where it will provide free periodontal screenings, send out posters to its members, issue a press release on the importance of the early diagnosis and treatment of periodontal disease, and provide information via social media.

Romanian perio society becomes full member
As the Azerbaijani Society of Periodontology became a new associate member of the EFP, the general assembly also welcomed the Romanian Society of Periodontology as a full member. Under EFP rules, full membership is granted only after at least five years as an associate member.
The Romanian perio society, which became an associate member at the Helsinki general assembly in 2012, was established in 2003. It holds regular hands-on courses in periodontal clinical practice. Lecturers have included EFP officers such as Moshe Goldstein (chair, postgraduate education committee) and Francis Hughes (chair, EuroPerio8 organising committee).

In 2015, it published the periodontology textbook Tratat de Parodontolgie (Treatise of Periodontology), and last year it participated in the European Day of Periodontology with a course for postgraduates that highlighted the role played by the EFP in promoting knowledge about the aetiology of periodontitis and about treatment modalities for periodontal disease.

For European Gum Health Day, it will run a course focusing on the importance of gingival health in the context of the general health and the links between periodontal and systemic diseases.